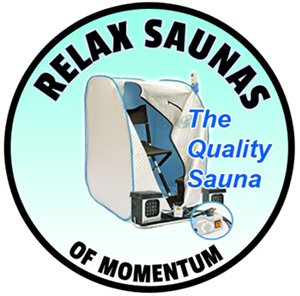 Hello from Momentum98 Natural Health Store & Relax Saunas of Momentum!
Hello Momentum98 NATURAL Health Store customer,
We will be demonstrating the Relax Sauna this weekend at the Conscious Life Expo in Los Angeles for probably the 8th time. We always have great success there, because people get into the Relax sauna – and most experience a release of inflammation and pain from their body, but most importantly, they feel nurtured, they feel renewed, they feel like they have just had a hug from the divine (or their grandmother). The Result is that they feel mental clarity and spiritual atonement – AND revitalized.
Come Visit us at the Relax Sauna booth #407 Feb. 10-12 at the Conscious Life Expo at the Los Angeles Airport Hilton
Click here for more information on The Conscious Life Expo – Feb. 10-12 and directions to the Hilton LAX.
The hours for the Exhibit Hall will be:
Friday – Feb. 10 - 3 – 10 pm
Saturday – Feb. 11 – 10 -9 pm
Sunday – Feb. 12 – 10 – 8 pm
2 Very Special events are:
Workshop on the Relax Sauna, by Phillip Wilson, president of Relax Saunas of Momentum - Friday – 6:00 – 7:30 PM
Talk on Far Infrared Energy and the Healing Benefits – by Phil Wilson - 4:00 – 4:45 PM on Saturday.
__________________________________________________________________________________________________
For those who have been in other infrared saunas, most feel that the relax sauna is very special – more effective – immediately effective with results of pain relief that takes much longer in other high quality infrared saunas. Most like the instant-ON effect, and the even distribution of healing light throughout the Relax Sauna.
So if you are a LOVER of Saunas, come try the Relax Sauna. The Relax Sauna is unique, and IS THE ONLY Infrared Sauna using MEDICAL DEVICE technology.
If you don't know much about Saunas or Infrared Saunas, or Far Infrared Energy, we have a great book to recommend: No Sweat, Know Sweat, by Dr., Bill Akpinar, a Chi Gong Master, an Acupuncturist, a Holistic Dentist, a Medical Doctor, and pretty much an expert on the history and effectiveness of Sauna Therapy. Dr. Akpinar recommends the Relax Sauna to MANY of his patients.
Suffice it to say: Hippocrates was quoted as saying: "Give me a Chance to Create Sweat, and I will Cure Disease. "
Another good book, "Detoxify or Die" by Dr. Sherry Rovers, covers the incredible benefits of Far Infrared Saunas, and their ability to get heavy metals, plastics, and much more out of the body, so the body can heal itself.
Both books are available from our website. Here is the Link to it: https://www.momentum98.com/detoxifyordiebook.html
Here is the Link on the Dr. Akpinar book: https://www.momentum98naturalhealthstore.com/products/bk0022
For more information on the Relax Sauna: www.relaxsaunas.com
For more information about the Relax Sauna and ALL the Momentum98 products, go to: www.momentum98.com
More information: https://momentum98.com/FIR-energy.html
We have many videos from other shows, including the Conscious Life Expo. Here are some video testimonials that are quite inspiring. https://www.youtube.com/watch?v=yOkW2oJX9hI
We will have 4 Relax Saunas available for you to try. At Booth #407
The expo hours are;
3-10 on Friday
10-9 on Saturday
10-8 on Sunday
If you have never had the experience of being in the Relax Sauna, you may have missed one of Life' Greatest pleasures.
Please visit us this weekend -- learn more about the relax sauna online - or call the store for more information: 614 262 7087
To see our full page at in the program guide of the Conscious Life Expo (p. 70) go to: www.momentum98.com/cle17-ad.pdf
Thanks.
I look forward to seeing you again, or in meeting you for the first time.
Phillip Wilson
Momentum98 - President
Relax Sauna - National Sales
3509 N. High St.
Columbus, Ohio 43214
626 200 8454 cell
614 262 7087 store & office phone or 800 533 4372
www.momentum98.com
www.momentum98.com/relaxsauna.html
www.momentum98.com/acumasseur.html