Alpha One Body Station
Temporary Website

click here to see if website is working: www.alphaonebodystation.com

In the future when Sheri's new website is up, you can go directly to:

www.AlphaOneBodyStation.com

Services:
(by Sheri )

Massage Therapy
Body Work
Neuromuscular Massage
Foot Detox Treatments
.
E-mail Sheri if you would like an appointment !

---
---
massage tools:


Hitachi Magic Wand

The Hitachi Magic Wand is one of the nicest and effective massager for massaging any part of the body.
It is great on the shoulders, the back, and is especially effective on the face.

The Soft foam Head is designed to provide great comfort with great speed.
The Handle is specially contoured to make it easier & more comfortable to use at either high speed or low speed.

The steady, yet gentle massaging action & powerful motor, make it's easier to
achieve a longer & more continuous massage without tiring.

The flexible shaft allows for easy access to all the crevices and contours of the body.
The long handle makes it easy to reach the lower and middle back areas as well.

The Hitachi Magic Wand is often called the "Cadillac of Vibrators."

$50.00 + $7.00 s/h ($45.00 each for 2 or more)
---

.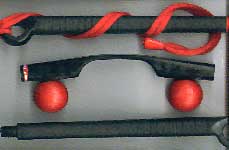 Acu Maseur
The Acu-Maseur is a great do-it-yourself massager for the neck, shoulders, etc.
Incredible do-it-yourself massager !
Best shoulder massager in the universe !
Best Neck Massager on the planet !
Great for massaging occipitals !

$45.00 + $7.00 s/h ($40.00 each for 2 or more)

---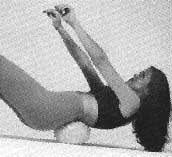 .

Body Ball
The Body Ball is intended to be a therapeutic massaging device designed to relax sore and tired muscles.
Penetrates deeply into nerve and acupressure points.
Relieves tension in neck and back.
Helps align the Spine.
Digs deeply into cellulite and other lumps and bumps.
Gives a tingling massage ... your whole body feels alive!

$25.00 + $7.00 s/h ($20.00 each for 2 or more)

click here to place an order for products offered on this page

E-mail us if you have any questions on any of these products or if you have any questions about any services offered !

---
Products:

Unique Holistic Health & Nutritional Products

Waiora Natural Cellular Defense (liquid zeolite)

Waiora's Natural Cellular Defense has been clinically formulated to help support a healthy immune system,
to remove heavy metals and toxins, and to balance your body's PH levels.

They say that Natural Cellular Defense (Liquid Zeolite)
may be the Most Important Supplement you'll ever take.
Many years ago, volcanoes erupted and poured lava into the sea. The combinatin of lava, ash, and salt
caused a chemical reaction, and over thousands of years, zeolites began to form in the hardened lava.

Throughout Asia, powdered forms of specific zeolites have been used for centuries as
traditional remedies to promote overall health and well being.

The zeolite's honeycomb-like framework of cavities and channels (like cages) work at the cellular level
to help remove heavy metals and toxins safely and naturally from your system.

$200.00 + $15.00 tax for a set of 4 bottles.
$60.00 + $4.00 tax for 1 bottle.
free shipping or delivery.
Or you can order from the website, directly.
($199.95 for a set of 4 bottles + $14.95 shipping + tax)


Go to Alpha One Website on Waiora Liquid Zeolite
Go to Alpha One Website on Waiora Liquid Zeolite
www.mywaiora.com/965710