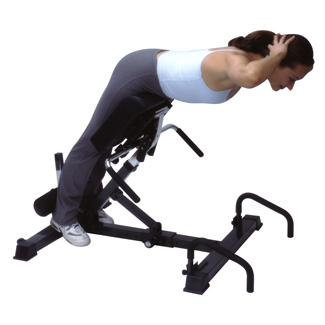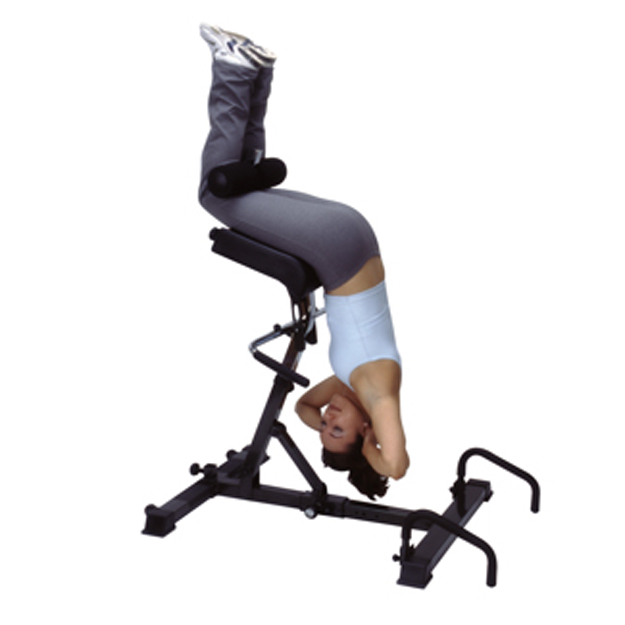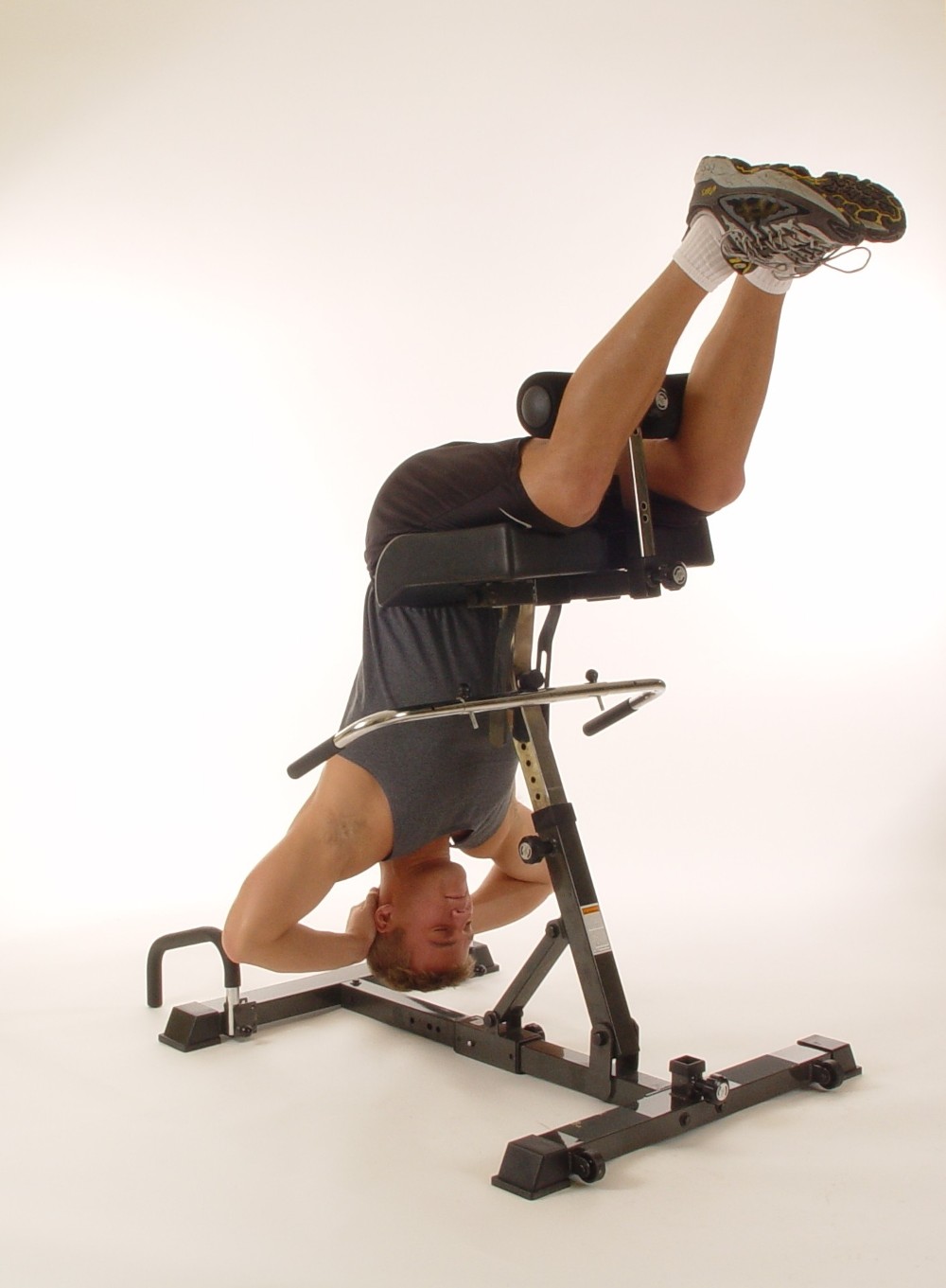 The Total Back System helps to alleviate back pain, while increasing flexibility and
strengthening core muscles to allow you to enjoy your favorite activities. This all-in-one system combines bent knee inversion, flexibility movements,
abdominal strengthening and back extensions.
Unit weight - 65 lbs
---
Features:

* Safe - The Total Back System can support your torso & body in the proper bio-mechanical body position. The design provides added comfort
and stability.

* Simple - Using the handles makes it easier to get into the inverted position, and also back to the starting position. You can use this unit by
yourself without supervision!

* Effective - Very few machines can provide the effectiveness of The Total Back System. It takes less than 80 seconds to activate
maximum decompression of the spine, which can help to relieve back pain!

* One-size-fits all! The same machine caters to regular, tall, or extra tall - for everyone up to 6'5" and weight capacity of 300 lbs.

* Easy to use & easy to store.

*Everything is included in one complete system, including fold-away handles for extra assistance and a soft, high-quality polyurethane
thigh pad. A multi-position feature gives user options.

* 5 year warranty *
---
Inversion Therapy can...

* Provide optimization of lumbar traction.

* Relaxation of vertebral support muscles.

* Reduce back pain, muscle spasms, stress, compression and rotational fatigue, and effects of aging caused by gravity.

* Increase circulation, flexibility, relaxation of muscles and spinal motion.
---
---
---
HOW IT WORKS
| | | |
| --- | --- | --- |
| | | |
| Getting started... | Getting going... | ... and advanced exercises. |

Let the Total Back System enhance your lifestyle...
Back pain is probably the most shared of all physical complaints in the world.
It is estimated that over 70,000,000 Americans suffer from severe back problems.
Most doctors agree that the majority of back problems are caused by stress, strain, and weak muscles.
When you decompress and elongate the spine, this helps to relieve pain by releasing pressure on the disc and nerve roots.
Many who lift weights, are involved with sports, or who simply live an active life do have occasional back pain. By not tuning into your body,
you will experience levels of stress that often result in back pain. However, you do NOT have to quit doing the activities you love.
Through a process of listening to your body and by adding inversion therapy to your regular exercise routine, you can continue to enjoy
your favorite recreational sport. The advanced exercises performed after the initial traction position aid in strengthening weak abdominal
and lower back muscles. Combining the benefits and decompression along with the stretching and strengthening exercises makes
pelvic traction your key to a healthier lifestyle!
The Total back System also allows one to do some other great stretching exercises. It actually is more than just a pelvic traction machine.
For many years, health professionals and back specialists have been recommending that their patients apply inversion therapy and exercise. Professionals agree that the force of gravity creates an element of compression which, over time, magnifies the downward pull on your muscles, tendons, ligaments and skeletal frame. This compression causes stress and strain in the lower back. One can reverse this compression
of the spine by using the Total Back System. (This is called Decompression.)
Many people are choosing the Total Back System. It is one of the safest, most effective units for performing inversion therapy
and exercise in the comfort of your home or at the gym. Many top fitness experts and professional athletes have incorporated the benefits
of The Total Back System into there own personal exercise programs.
Take a moment to learn more about The Total Back System. Millions of people are suffering from back problems - many do not need to.
If you want to maintain your flexibility and strength, try the Total Back System.

The Total Back System will not only allow you to invert and decompress your spine but it also allows you to perform flexibility and strengthening exercises to develop the all- important core area.

Use inversion to relax, improve circulation and get important nutrients to the spine to help keep it healthy.

The Total Back System uses the bent leg method of inversion which has been proven to be the best way to traction the most compressed areas of the lumbosacral and sacroiliac joint where about 90% of all back problems come from.
---
---
FOR THE ATHLETE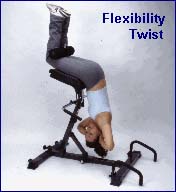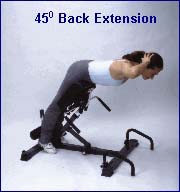 Besides helping with back pain problems, the Total Back System doubles as an incredible exercise fitness machine. The flexibility twist can help a person with back problems, yet it is also a great exercise for the athlete to use as part of their conditioning program.
The 45 degree Back Extension can be achieved by moving the Under the Knee pad to the base of the Total Back System unit. This "knee pad" then can serve to hold the ankles in place as you do stretching exercises.
---
---