body balls - back exercise - back pain - stomach exercise - massage ball - arch of back - neck massage
Last Updated: 2/11/16
Shop Our Online Store:

Since 1980!

Momentum 98
Natural Health Store

Taking Advantage of the Moment!




Propelling Yourself into Greatness!
BODY BALLS

.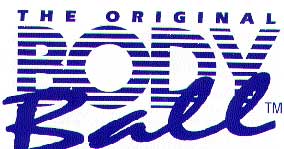 .

Lay on it... Roll on it... Play with it...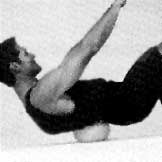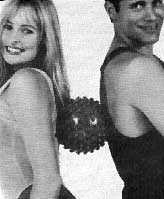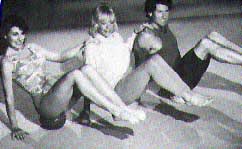 You can use it by yourself, with a buddy, or you can have a party with them !
The inventor of the Body Ball is the middle woman in the 3rd picture.
But most of all, enjoy it !!!

.
Body Balls come in Lavender, Teal, Navy, & Yellow

The Body Ball is intended to be a therapeutic massaging device
designed to relax sore and tired muscles.
Penetrates deeply into nerve and acupressure points.
Relieves tension in neck and back.
Help align the Spine.
Digs deeply into cellulite and other lumps and bumps.
Gives a tingling massage... your whole body feels alive!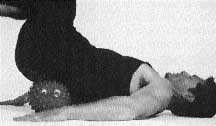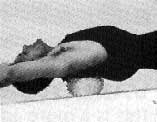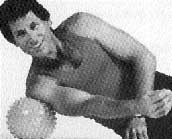 Men can do heavy duty exercising with them!
Discover ecstasy by rolling the body ball up and down your spine- see the middle picture.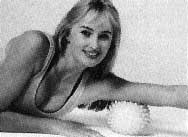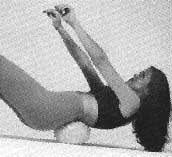 And as you can see, women can also do heavy duty exercising with them!
Discover ecstasy by rolling the body ball up and down your spine- see the middle picture.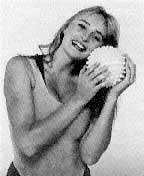 I sure do love my body ball !

.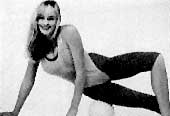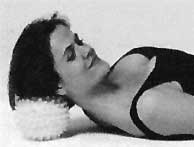 You can relax on them and go into an altered state, you can balance on them, or you can be very strenuous with them.
The Body Ball, like a volleyball or basketball, is blown up with a bicycle pump.
It is inflatable- optimal inflation is about 6" in diameter (with 1/3 " Nubbins).
The body ball is composed of a high quality rubber.

There are some look-a-likes that cannot hold up to the intense workout that the body ball can get.
Because of its softness, those who cannot handle a wood roller going over the spine really take to the Body Ball. It invariably puts a few vertebrae in place EVERY TIME !
Nothing looks funnier than watching someone roll all over the floor on a body ball.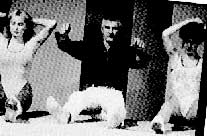 Here is Dennis Weaver in the middle doing the Weaver Wave!
Another very famous individual (in alternative health) buys lots of these Body Balls from us, and has been doing so for years. He also does the wave- so do I, and I thought I was the one who invented it! Oh well!
Invented in the middle 80's... the Body Ball is one of the best kept secrets in the
massage tool industry!
Created & Invented by Dr. Ann Marie Bennstrom


.Anne Marie Bennstrom has been a yoga teacher for many years. She is the owner/developer of the Ashram Healthort in Calabasas, California, and is also the yoga teacher that
Shirley McLain speaks about in her book, Out on a Limb.

MAS09 - Body Ball - Any Available Color
MAS09L - Body Ball - Lavender
MAS09T - Body Ball - Teal
MAS09Y - Body Ball - Yellow
MAS09N - Body Ball - Navy
---
Body Ball Instructional Video Now Available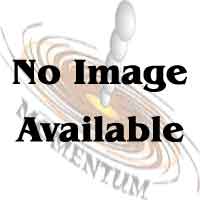 This is a very inspiring video that is now available.
We offer a money back guarantee on the video.
It is truly one of the better instructional videos !
MAS09V - Body Ball Instructional VHS
---
How To Purchase Items
Click the Add To Cart button beneath the product description to purchase the item. A shopping cart will appear on the right side of the screen. You can continue to add items from different pages on our site, then when you are ready to check out simply click on the cart icon, and click Checkout.


Contact Momentum98.com to purchase any item that does not have an Add To Cart button. You can purchase the item by email at

moment98@gmail.com

or by telephone at

614-262-7087

.


Read our terms and conditions of sale.
CODE

PRODUCT

PRICE

for 2

MAS09

Body Ball - ANY COLOR - MIX & MATCH

14.95

24.95

MAS09L

Body Ball Lavender


14.95

24.95

MAS09N

Body Ball Navy


14.95

24.95

MAS09T

Body Ball Teal


14.95

24.95

MAS09Y

Body Ball Yellow


14.95

24.95

MAS09V

Body Ball - Instruction Video

Currently Unavailable




6.95

5.95