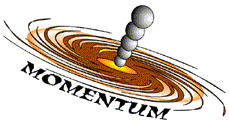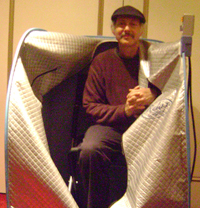 You are now confirmed as a subscriber to the:
Relax Sauna information Newsletter

Thank you for subscribing !


Welcome to our Relax Sauna information Newsletter mailing list.

The purpose of this newsletter is to continue to inform you of the latest uses of the Relax Sauna, and related FIR products (Professional model lamp and table lamp).


We have been inundated with verbal responses, lauding the incredible benefits people are experiencing from being in the Relax Sauna, and we wanted to share this information with all of you.


Some of this information can be seen on our updated webpages (further updates coming this week) :


www.momentum98.com/relaxsaunatestimonialreports.html
www.momentum98.com/relaxsaunatestimonials.html
If you have also had incredible (or just wonderful) experiences with the Relax Sauna that you would like to share with us, and others, it would be great if you could email us your experiences. We may post this information on our website and in our literature and NOT use your name, unless you would like us to, and then we can.
Email us your experiences with the relax sauna - Thanks so much !
It is April 20, at the time of this writing, and we also wanted to inform you that the price of the Relax Sauna has gone up, effective Monday Morning, 12:01 am, April 25, 2011.

If you receive this memo, however, we will honor all old prices until Saturday, April 30. Please mention that you received this memo if you or a friend decide to order a sauna from us. You can call us at (614-262-7087), or you can go to our website: www.momentum98.com/relaxsauna.html
Thank you so much for confirming your subscription to this mailing list.


Far Infrared Ray Light has been getting so much good press lately, and the Relax Sauna is now becoming extremely popular among Far Infrared Ray Sauna enthusiasts. So we are glad you are participating in our Continuing Educational Services Program.


Sincerely,


Phillip Wilson
President - Momentum98 - phone

614 262 7087

or

800 533 4372
National Sales - Relax Sauna Company
3509 N. High St.

Columbus, Ohio 43214
cell

626 200 8454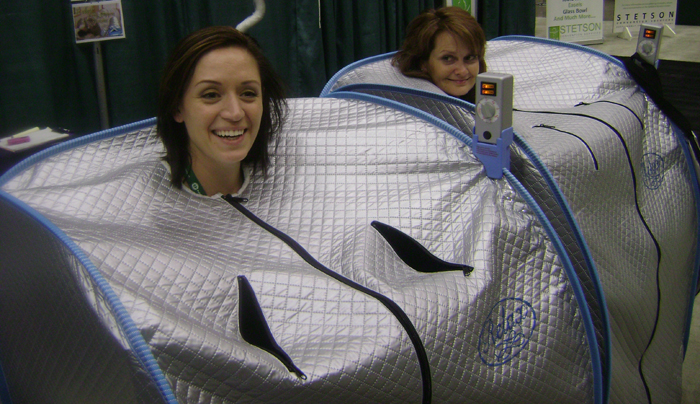 Happy Relax Sauna Users at a holistic medical conference in Minneapolis

**************************************************



The radiator & the chip that makes the magic happen!