Taking Advantage of the Moment !




Propelling Yourself into Greatness !



You are now confirmed as a subscriber to the:
Momentum98 information Newsletter

Thank you for subscribing !


Welcome to our Momentum98 information Newsletter mailing list !


Thanks for joining our Momentum98 Health Store Newsletter.

Congratulations ! You will be receiving from us:

1) Special discounts available only to subscribers of our email newsletter

2) Updates on new and exciting products

3) Articles of interest that may improve the quality of your life

4) Notices of when Momentum98 will have a booth at an expo so that you can meet us

Many of you have met us by either purchasing from us online at www.momentum98.com, by shopping in our brick and mortar store that we have had in columbus since 1980, and at our current location of 3509 N. High since Feb. 3, 1988. (see:
Go to Information about our store Page
) , or you might have met us at one of the 20-40 expos we exhibit at each year.
(see:
Go to our list of 2011 expos we will be at
)

Please feel free to email us any feedback at any time: email us anytime 24/7

We appreciate you trusting us by allowing us to send you periodic emails, and we feel that the emails you get from us will be worth your attention, and you will profit from being in contact with us.

We feel we offer a unique perspective, and thank you again for trusting us.

Sincerely,


Phillip Wilson
President - Momentum98


National Sales - Relax Sauna Company
Importer - Acu-Masseur Neck & Shoulder Massager & The Original MA Roller
National Distributor - Color therapy glasses, Natural Vision Pinhole Glasses

Momentum98
3509 N. High St.

Columbus, Ohio 43214
phone: 614 262 7087 or 800 533 4372
email: moment98@gmail.com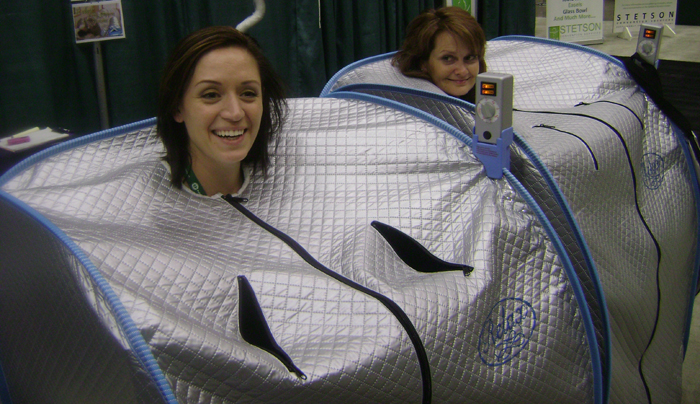 Happy Relax Sauna Users at a holistic medical conference in Minneapolis

**************************************************



The radiator & the chip that makes the magic happen!