We go to many many shows every year

to introduce you to so many unique products that we have!


Our 2011 show season started Jan. 28 in Orlando.

Look for us at these expos this summer and fall:
(More to be posted ... )

call us or email us if you have any questions on how you can meet us !
.

our HOME page
Upcoming Shows & Expos


~ scroll down to see information on each expo ~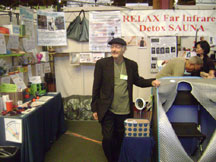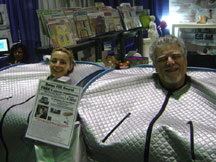 Different Momentum98 booths throughout the years !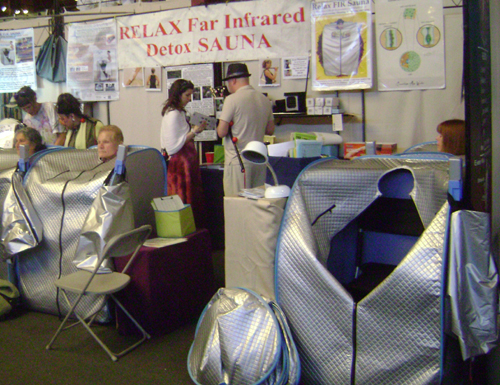 Different Momentum98 booths throughout the years !

Come visit our booth at any of the expos below. Many of these are consumer Shows, open to the public.
Some are Professional shows for the Trade. If you want to meet us, let us know !


.


It is an opportunity to try the Relax Sauna, the acu-masseur, Olive Gold & the Quantum Age Stir-wands.


.


It is an opportunity to get to know us, and a time to look over charts if we bring them,
and just a place to hang out and enjoy the ambience.



American Holistic Nurses Association's 31st Annual Conference
June 2-5, 2011


Holistic Nursing: Tending to the Sacred Flow of Life
Louisville, KY
Dr. Kimberly Kaufas, Dr. Eric DeYoung, and Clinton Spitler will be at our Booth.
.
Medicines from the Earth Symposium, 2011
June 4 - 6, 2011
Black Mountain, NC
Phillip Wilson, president of Momentum98 will be at this show.
.
Yoga & Raw Food / New Life Expo
Consumer Show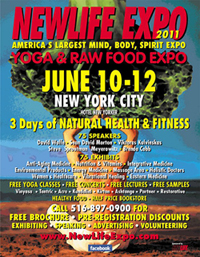 New York City - New Yorker Hotel
New Life Expo - New York City

June 10-12, 2011
See bigger picture of magazine cover shown above.

2 Talks at this expo you might like to attend !

Clinton Spitler will be speaking
instead of Phil Wilson for both talks:
scheduled lectures: WILSON, PHILLIP
Lecture Friday 9pm ....................Sutton Place
Lecture Sunday 5pm ..............................Soho

MOMENTUM 98.COM-MASSAGE TOOLS ................................. Booth 404
.
Momentum98 - Exhibiting at the New Life Expo for over 20 years.
Relax Far Infrared Sit-up and Lie-down Saunas are becoming very well known as the "best" FIR
Saunas on the planet. The Purity of the healing light generated is one of the
reasons. Get a 5 minute treatment at our booth. Also Acu-Masseurs, Stir-wands,
Pinhole & color therapy glasses, more.


Consumer Show
June 10-12, 2011

Health Freedom Expo - Chicago
see us at Booths 228, 230
3 Talks at this expo you might like to attend !
MOMENTUM98.COM Relax Far Infrared Saunas

- Since 1980 we have been introducing unique, holistic health wellness products to thousands. Our flagship product is the Relax Far Infrared (medical grade) Portable Sauna, which generates healing light and needs to be experienced to be believed. We will also be demonstrating the Acu-Masseur all-body massage tool, Quantum Age Hydrating Stirwands and Olive Gold (with ozone), an oxygenating product, 100's of Charts and more! We are often the first to introduce innovative products and we guarantee the best prices. Taking Advantage of the Moment! Propelling Yourself Into Greatness!

https://www.momentum98.com
See Phil Wilson Talk about the Relax Sauna at the expo. Also see Linda Memmesheimer's talk.
Go to Website page about Phil Wilson's Talk at the Health Freedom Expo
Phillip Wilson

- Speaker



Lecture Title: Bathing in the Healing Light of Far Infrared
Lecture Description: Far Infrared Light is that particular band of light coming from the sun that warms the inside of our bodies, and which does NOT Heat the Skin. We feel a warm, loving energy that soothes and relaxes us.
Speaker Biography: Phillip Wilson has spoken for over 5 years on the healing benefits of FIR energy and how it works to create so many healthy benefits. Phillip has owned a health food store since 1980, Momentum98.com.
Linda Memmesheimer
-
Speaker
Lecture Title: Think Beyond The Pink--From Survivor to Thriver
Lecture Description: Linda maintains that it takes more than standard protocols to overcome cancer. It takes a lot of soul searching, researching and plain old common sense. It is much easier to prevent diseases than to cure them. That is why it is time to Think Beyond the Pink!
Speaker Biography: Former health and PE teacher, now an advocate for holistic health and prevention.
Linda got a sauna from us at last year's Health Freedom Expo, and is very excited about her wonderful experiences in the Relax Sauna. She is constantly telling her friends, and people she counsels about its benefits.
see her website: www.preventCanswers.org

International Association of Colon Therapists Conference



June 22nd - 25th, 2011
.
https://www.i-act.org/conventions.html
.


At the Embassy Suites


Portland, Oregon


World Massage Therapy Festival - North Carolina

-

July 14-17, 2011

WELCOME TO THE 2011
WORLD MASSAGE FESTIVAL
"Research & Education Are Our Future"
WESTERN CAROLINA UNIVERSITY
Cullowhee, North Carolina
In the heart of the Nantahala National Forest
Near the Great Smoky and Blue Ridge Mountains, southwest of Ashevill
https://www.worldmassagefestival.com/
United States Psychotronic Association Conference
Consumer Show

https://www.psychotronics.org/conference.htm
July 15 - 17 , 2011

Louisville, Kentucky
14th International IONS Conference
Consumer Show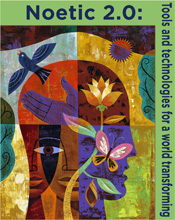 Noetic 2.0: Tools and Technologies for a World Transforming
Wednesday, Jul 20, 2011, 12:00 PM –
Sunday, Jul 24, 2011, 4:30 PM (All times are local to the event.)



https://www.noetic.org/events/2011/7/ions-14th-conference/

Westin San Francisco Market Street Hotel
50 Third Street


San Francisco CA 94103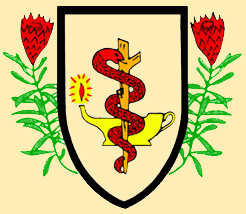 https://www.anma.org/convention.html
July 29th - 31st, 2011
Riviera Hotel & Casino
Las Vegas, Nevada
Veggie Fest
Consumer Show




August 17th - 19th, 2011


Arizona

Biltmore
Phoenix, Arizona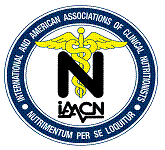 August 18th - 20th, 2011
Baltimore Marriott Waterfront Hotel
Baltimore, MD




.
.
39th Annual Cancer Convention


Consumer Show




.


Cancer Control Society Annual Convention
.
September 3rd - 5th 2011 (Labor Day weekend)
.
Sheraton Universal
Universal City, California (Los Angeles)




Journey Expo
September 9th - 11th, 2011
Cleveland, Ohio



September 22nd - 24th, 2011
Baltimore Convention Center
Baltimore, Maryland


Universal Light Expo 2011


Consumer Show




This show was inspired by Phillip Wilson, President of Momentum98




(according to Conrad Sherwin, Creator of the Universal Light Expo - as the Largest Non-Profit Expo in the World)



This expo started in 1988, and was called the "Balanced Life Expo" at that time.
Elizabeth Bacon, Diana Gesey, Ken Harsh, and Bill Mitchell were among the Original Ring-leaders.
The idea to have the expo was created by Conrad Sherwin, who drew the group together.
"If Phil can go to all of these expos in others cities, why can't Columbus have its own expo ? " was the battle cry !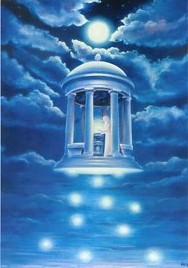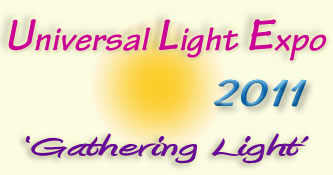 October 8th - 9th, 2011
.
More information on the Universal Light Expo

Vet's Memorial
Columbus, Ohio




October 14-16
https://www.iridologycollege.org/index-1.html

Cincinnati, Oh

Cincinnati Airport Marriott

October 14th - 16th, 2011
https://www.theifim.com/

Las Vegas, NV
New Life Expo




Consumer Show


October 21st - 23rd, 2011
.
New Life Expo infromation



Hotel New Yorker


(where Nikola Tesla lived for many years, and died.)



New York City, New York





Mind Body Spirit Expo

Consumer Show
.



October 28-30, 2011
.
https://www.mindbodyspiritexpo.com/
.
Philadelphia, Pa.

I Can Do It! Conference
Consumer Show

November 11th - 13th, 2011
I Can Do It! 2011 - Tampa
Tampa, Florida

American College of Alternative Medicine / American Association of Environmental Medicine


Joint Conference



Exchange 2011 - ACAM/AAEM Conference

Annual_Fall_Conference_November_16- 20

November 16th - 20th, 2011
Oregon Convention Center
Portland, Oregon



Southeast USA Natural Products Expo for Health Food Store Owners
.


SOHO Expo


.


December 2nd - 4th, 2011




Gaylord Palms


Orlando, FL


19th Annual World Congress on Anti-Aging Medicine and Biomedical Technologies
19th Annual World Congress on Anti-Aging Medicine and Biomedical Technologies
December 8th - 10th, 2011


Las Vegas, NV