Shop Our Online Store:

Since 1980!

Momentum 98
Natural Health Store

Taking Advantage of the Moment!




Propelling Yourself into Greatness!
See Momentum98 at the Detroit
Journey Expo this weekend, April 23-25
talk at 4 pm, Saturday:
.
Journey Expo in Detroit.
(see below for info on a talk in Detroit area on Monday)
.


If you are a massage therapist,


See Momentum98 - at the OHIO AMTA
show ... (Dublin (Columbus) Ohio)
.
See us at AMTA Ohio Expo

if you are a medical doctor or Health practitioner:
See Momentum98 at the ACAM
on Thursday, Friday, and Saturday April 22-24
at the San Diego Sheraton Hotel & Marina

American College For the Advancement of Medicine
Spring 2010 Educational Summit

See us at ACAM & information about ACAM

See Momentum98 , and there will be a talk on Friday, Apr. 30
at the San Francisco New Living Expo.
April 30 - May 1 - May 2

see us at New Living Expo - San Francisco

Also...
Momentum98 Health Store - in Columbus, Ohio


OPEN HOUSE - Saturday May 1 10 am - 3 pm.


This co-incides with the 2010 1st Farmer's Market of the season
- Every Saturday morning - 8 am - Noon - until August or September -

Here is information on the talk at Zerbo's Health Food Store
on Monday, April 26 at 7 pm.

More information next year on some exciting new products
that we are now carrying in our store.


- Sale on Maggie Cotton Organic Socks -




30% off until Supply lasts



A talk by Phillip Wilson
on the Relax Far Infrared Sauna and ....
Monday, April 26, 2010
7:00 p.m.

At Zerbo's Health Foods

Livonia, Michigan
- Details & Address below -

A talk by Phillip Wilson
on the Relax Far Infrared Sauna and ....


Understanding the Deeper Levels of Detoxification

What is Available?

Learn How to Detoxify With the
RELAX Far Infrared Ray Healing Light Sauna

Simple and Easy

Detoxify Heavy Metals,

Poisons in the skin and fat

Added benefit to any healing

Nutritional program




Used for:

Better Sleep and Energy

Feel lighter – energized

Health Problems

Clarity-Brain Fog

Joint & Muscle Pain


see testimonial reports on heavy metal detoxification



Monday, April 26, 7:00

At Zerbo's Health Foods


Go to website on: Zerbo's Health Food Store



www.zerbos.com

34164 Plymouth Road
Livonia, MI 48150
734 / 427-3144


Speaker: Phil Wilson

Nutrition and Healing Tools - 35+ years experience

F.I.R. Relax Sauna Representative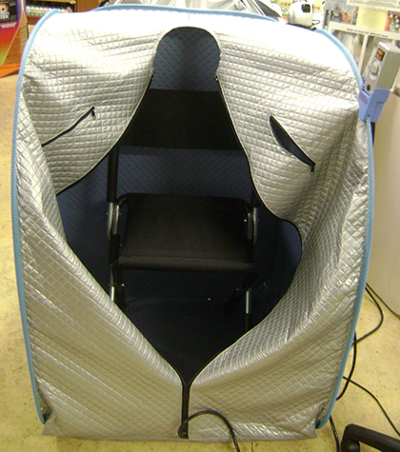 Relax Sauna - new model - 2008 - with double switches and new tent.

New and Improved light weight and portable
Small Units approx 38 x 38
Sauna Tents will be Demonstrated
Special Price for those attending the talk.
Where: Zerbo's Health Foods
34164 Plymouth Rd. Livonia 734-427-314
Monday, April 26, 7:00 pm
Please visit our health store in Clintonville, we would love to meet you !
3509 North High Street, Columbus, Ohio 43214 - DIRECTIONS
We're open 7 days a week ! Hours: M-F:10-7, Sat:10-6, Sun:12-6 PHONE: 1-800-533-HERB (4372) & 614-262-7087 -EMAIL: moment98@gmail.com