A Note from Phil Wilson
President and Founder of Momentum98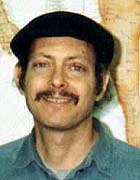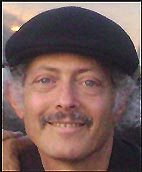 Atlanta - 1998 -
Chicago - 2008

January 10, 1998
Hello. This is a little history of the advent of Massage Tools in the United States, beginning actually in 1980.
I "accidentally" started selling Massage Tools in 1980. I had gone to some kind of local show with a friend
of mine who happened to be a massage therapist. We ran across these two men (no one got hurt, we just met them
at their booth) selling foot massagers at the show. They convinced me to buy 24 foot massagers and try to sell them.
And my friend was supportive in this endeavor because she liked the foot massager also.
Anyway, I had been pretty much exclusively selling a line of nutritional products at that time.
And within one week, I sold 14 foot massagers to my nutritional customers.
So next thing I knew, I bought 100 foot massagers, took them to a show, and sold a lot of them.
Then I went out to a National Health Show, seeing what I could do to sell more of these foot massagers,
and ran into Kent, the Sandal Man from Australia. Traded him 7 foot massagers for 2 pairs of Maseur Sandals.
Bought 50 pairs of Sandals a week later, and the rest is history. Went to a show in Michigan, sold lots
of Sandals, lots of foot massagers, and a few of my nutritional products, which I still sell.

The Original Foot Doctor -1st Massager sold by us !
(No Longer Available)


Foot Doctor, by D.M. Systems, Cincinnati, Ohio

Click here to see the continuing story of more of my life & involvement in the massage tool industry.