.


JIVA™

Fermented Soy & Herbal Spice Nutritional Beverage Formulation

is a unique formulation of premium grade non-GMO fermented whole soy, patented Curcumin C3 Complex®, Bioperine®, and other herbs and spices to provide a wealth of amino acids, essential fatty acids, vitamins, and minerals made readily available to the body. The fermentation of whole soy improves the digestibility and bioavailability of soy proteins and soy isoflavones. *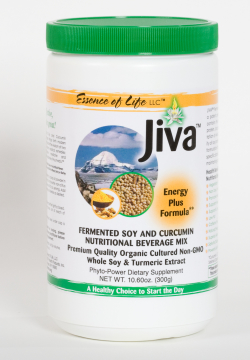 Hello to More Energy !
.
Jiva is a unique patent pending formulation using premium grade organically grown non-GMO fermented
whole soybeans, patented curcumin C3 Complex, Bioperine, and other herbs and spices to provide a wealth
of amino acides, essential fatty acids, vitamins, and minerals made readily available to the body..

Jiva Fermented Soy and Nutritional Beverage Mix is for people wishing to enhance their immune systems with
special emphasis on breast, prostate, intestine, and cardiovascular health. Fermented soy products are a more
traditional form of soy, as consumed in much of Asia, and do NOT contain any of the anti-nutritional
factors often found in unfermented soy extracts that may have negative effects on health.

Curcumin, the other main ingredient in JIVA Fermented Soy and Nutritional Beverage Mix, is the active
ingredient in tumeric root. Together, curcumin and fermented soy have powerful anti-oxidant and
anti-inflammatory properties.

This beverage looks like a green drink. It even has a green cap.
But, lo, it is not quite green. It is a nice ochre color, taking on both the hues of green nutrients and tumeric.
But the most important thing about this drink when I first tried it. It is so balancing.
We celebrated St. Patrick's day toasting to Jiva, and it was a great experience.
If you do green drinks, red drinks, raw protein drinks (all available from Momentum98 online, or
at our store in Columbus, Ohio)... I highly recommend adding this drink to if not your daily regimen, at
least to your 3 x a week regimen. I find that taking this product, along with the curcumin & fermented soy
capsules keeps my mind, body, and emotions in a pretty balanced state.
It currently is my favorite powdered drink, bare none !
As in all things in life, change may happen. My body chemistry may alter, saying, ok, you finally
have had enough, time to slow down. And of course, then it would be time to change course.
But for now, in this moment, This is my favorite drink !

Proprietary blend (serving is 10 grams)
Curcumin C3 Complex, Bioprene (more specific), Long Pepper, Ginger, Cardamom Long, Cinnamon, Fermented Soy



OTHER INGREDIENTS

:

Soy Lecithin, Barley Malt, Natural Chocolate Flavor, Cocoa, Lo Han Kuo & Stevia



Suggested Usage

For health maintenance: 1 serving of JIVA™ nutritional powdered beverage a day mixed/blended with 8 ounces of water/ a little soy milk/apple cider with or without non-citrus fruits such as bananas or berries. *




For immune health and joint health: 1 serving of JIVA™ nutritional beverage twice a day on an empty stomach mixed/blended with 8 ounces of water/ a little soy milk/ apple cider with or without non-citrus fruits such as bananas or berries. *



Phil says: I think it is incredible and great in just good pure hydrated water !





JIVA™ Curcumin and Fermented Soy Energy Plus Capsule Formulation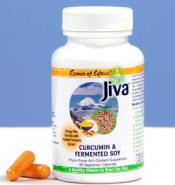 JIVA™

Curcumin and Fermented Soy Energy Plus Capsule Formulation

is a patent pending proprietary formulation using patented curcumin

,

bioperine® and organically grown, non-GMO fermented whole soy beans, and other all natural herbs and spices, all of which

have

powerful anti-oxidant

properties

and

are

documented to have positive health benef

its.

JIVA™

Curcumin and Fermented Soy Energy Plus Capsule Formulation

contain

s

powerful

anti-inflammatory properties to help support and maintain optimal bone, joint and cartilage health.

Its unique blend offers a holistic and beneficial effect on the body's physiology to provide optimal health and wellness from chronic inflammatory and degenerative conditions.
The combination of organically grown non-GMO fermented whole soy beans, Bioperine and curcumin,
a natural extract of tumeric,
contains powerful anti-oxidant properties that help promote
a healthy immune system and a healthy inflammatory response.
Benefits include:
Ingredients documented in world-wide studies.
Natural Energy Boost.
Supports Healthy Immune System.
Supports Healthy Inflammatory Response.
Supports Joint, Bone, and Cartilage Health.
Curcumin curcuma longa 500 mg *
Fermented Soy 100 mg *
Bioperene® 2 mg *
Curcumin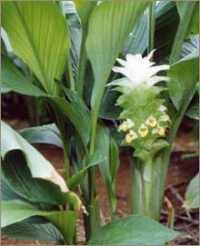 Extracted from the roots of the curcuma longa plant, curcumin is a
member of the ginger family, and is the active ingredient of turmeric that gives it a rich yellow color. While curcumin is not used in conventional medicine, it is widely prescribed in Indian medicine as a potent remedy for liver disorders, rheumatism, diabetic wounds, digestive aids, runny nose, cough, and sinusitis. Traditional Chinese medicine uses curcumin as a treatment for diseases associated with abdominal pain, and was used in ancient Hindu medicine as a treatment for sprains and swelling. At least a dozen clinical trials on humans are under way in the United States, Israel and England to test curcumin, and articles on curcumin have been cited 967 times since 2000 in articles reported in PubMed, the National Library of Medicine's research service. It's been demonstrated in human and animals models that curcumin protects the liver, inhibits tumors by stopping precancerous changes within DNA and interferes with enzymes needed for cancer progression, reduces inflammation, fights some infections, and blocks toxic substance from reaching or reacting with body tissues. Curcumin has both antioxidant and anti-inflammatory properties, and it may help lower cholesterol by stopping the oxidation of cholesterol to promote vascular health.
These are 2 of the most exciting products I have discovered in years. We offer a money back satisfaction guaranteed on the purchase of either of these 2 products. Fermented Soy is used in cancer research, and companies are out there promoting fermented soy combinations as a crucial piece of the puzzle of solving health problems. I feel that the balance I have experienced using these products, along with the stories I have heard: This product may be destined to take an important place in human super-healthy nutrition. Please send us your feedback and your experiences taking these products. / phil
How To Purchase Items
Click the Add To Cart button beneath the product description to purchase the item. A shopping cart will appear on the right side of the screen. You can continue to add items from different pages on our site, then when you are ready to check out simply click on the cart icon, and click Checkout.


Contact Momentum98.com to purchase any item that does not have an Add To Cart button. You can purchase the item by email at

moment98@gmail.com

or by telephone at

614-262-7087

.


Read our terms and conditions of sale.