Quantum Age Stirwands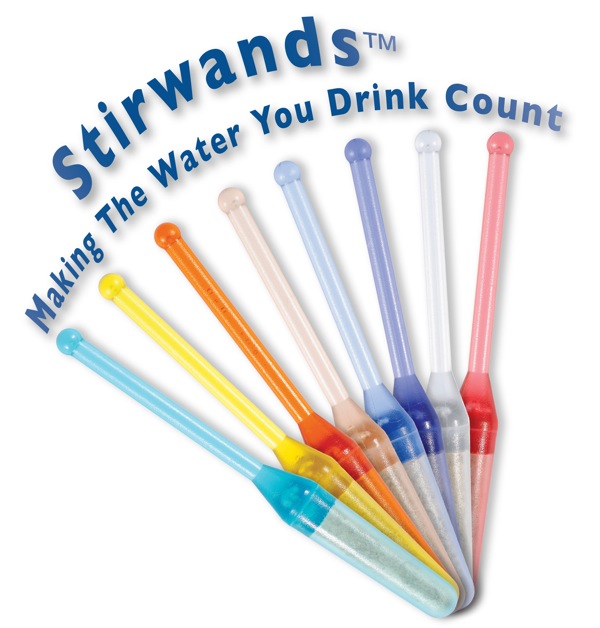 The Problem :
We're 90% water at birth, down to 70% as adults, and dropping. How well hydrated we are affects every bodily process: removal of toxins, electrical energy for brain function, blood oxygen levels, energy-generating cycles, immune system, hormone production, muscle tone, joint flexibility and strength, nutrient absorption, digestion, bone health, nails, skin and more. To achieve even a chance at a healthy life, we need a continuous flow of enough balanced, energized water, or everything gets stagnant. It's said that 75% of all disease can be traced back to even short term dehydration – from hypertension to strokes to cancer, depression and arthritis.
The Solution:
The solution, the one that's backed by human clinical trials:
It's a simple fountain-pen sized wonder, called the Stirwand™. Stirred in your water for 20 seconds before you drink it, the Stirwand™ is clinically proven to naturally, without adding anything artificial, quickly restores virtually any clean, potable water to near perfect balance and stability.
Stirred water:
Delivers therapeutic levels of hydration and oxygen to your cells via single water molecules
Increases hydration immediately, 28.5% (within 30 days)
Increases blood oxygen immediately, 10.25% (within 14 days)
Decreases cellular toxins, 18.2% (within 90 days – we're THAT toxic)