https://www.momentum98.com
This newsletter is being sent to our customers and others who have subscribed. At the bottom of
this email you can have the option to opt-out of receiving these educational newsletters.
In future months, the educational value of these newsletters will increase. Thanks for taking
the time to look at this information which we feel can improve the Quality of your Life ! / phil
----------------------------------------------------------------------


.


We specialize in unique




Wellness Products !




.


We are often the first to introduce

innovative products.

.
We share our visions
with you !
.
.
We are here to educate, and bring to light unique products that can catalyze and improve the quality of your life !


We always guarantee the best prices !

.


3509 North High Street,
(2 blocks North of North Broadway)


Columbus, Ohio 43214



Hours: M-F: 10-7, Sat: 10-6, Sun: 12-6 EST




.

PHONE: 1-800-533-HERB (4372) & 614-262-7087
EMAIL: moment98@gmail.com

October 10, 2009




October
Open House


Saturday, October 17th

10 am - 6 pm

Our goal is to thank our loyal customers by inviting spiritual practitioners to demonstrate their healing modalities.

The Farmers Market
9 am - noon




We will also be partnering with

Pets without Partners


as an adoption site
for homeless kittens.



Plus ... New Products & Featured Items






Columbus Health Store
Monthly Open House -
All Invited!
Saturday October 17th, 2009
We give special discounts to those attending, and have about 5-6 local holistic health
practitioners offering their services on a donation basis.
They can give you a massage, reflexology treatment, can scan
your body with a computer based equipment, and they may offer suggestions
of ways to improve your overall health and well-being!
Next month we will celebrate on November 21th.



This coming Open House Practitioners:



Tony Delacruz

Restorative massage

Shawna Stursa

Living Foods Counsulant and E3 Live Demo


Lori Starn




Naturopathic/Homeopathic Physician




Jeff Richards




Hypnotherapy/past life regression



Barbara Gregory
Bio-Feedback
with computerized electrodermal screening equipment

At our open house this month, Barbara Gregory will be screening people for Lyme

disease

.

This is an easy energy screening which is non-invasive and takes less than two minutes.

click here to see more info

And also enjoy

organic and raw dishes made by
Portia Yiamouyiannis every Saturday from 10am-2pm, right outside our door.
Our bodies have the incredible ability to self-balance and self-heal themselves if given the tools they need:
feed your body nutritiously, give it regular exercise, use your brain frequently, relax, and find what gives you joy
and your life meaning.
Swine Flu Season
Viruses get into body cells by puncturing their walls with tiny spikes made of a substance called hemagglutinin. Accord-ing to research by virologist Madeleine Mumcuoglu, working with Dr Jean Linderman, who discovered interferon, an extract of elderberry disarms these spikes by binding to them and preventing them from penetrating the cell membrane. 'This was the first discovery,' said Mumcuoglu. 'Later I found evidence that elderberry also fights flu virus in other ways.' In a double blind controlled trial she tested the effects of the elderberry extract, called Sambucol, in people diagnosed with any one of a number of strains of flu virus. Their results, pub-lished in 1995, showed a significant improvement in symp-toms – fever, cough, muscle pain – in 20 per cent of patients within twenty-four hours, and in a further 73 per cent of patients within forty-eight hours. After three days 90 per cent had complete relief of their symptoms compared to another group on a placebo, who look at least six days to recover. In another double-blind controlled trial it cut recovery time in those with influenza by four days.…
click here for more info





SAMBUCOL SYRUP 7.8 oz $27.95
SAMBUCOL®

is a natural, upper respiratory health product.


Nature's Way® Bio-Certified Sambucus is the superior black elderberry extract.

SAMBUCOL IMMUNE SYSTEM FORMULA 4 oz $15.95

Virologist Tested. Year-Round Defense. Bio-Certified Sambucus with Elderberry, Echinacea, Zinc, Propolis and Vitamin C.

Natural Formula
Gluten Free
Kosher Certified
No Artificial Preservatives

HEAD NOSE THROAT

(HERBS OF LIGHT)


HOT16 - 1 fl.oz - $12.95
HOT67 - 90 Caps - $12.95
Excellent for the relief of cold and flu symptoms. Provides anti-microbial activity against bacteria and fungal infections, i.e., staph, strep, E. coli, chlamydia, salmonella, giardia.

VIRUS DEFENSE (HERBS OF LIGHT)


HOT75 - 2 fl.oz - $29.95




Will significantly reduce Flu symptoms by up to 300% or more along with minimizing the need for other medications. Exerts a potent action against a wide range of viruses in laboratory tests along with blocking key enzymes that aid viruses in their effort to invade and damage tissues.

ECHINACEA EYEBRIGHT (HERBS FOR KIDS)

HFK02 - 1 oz $10.95

Immune & Sinus Support

Herbal Supplement This blend contains herbs which support the immune system during cold, flu & allergy seasons. Alcohol-Free Herbal Supplement. Kids Love The Taste!

ECHINACEA/ASTRAGALUS (HERBS FOR KIDS)




HFK04

- 1 oz $15.95


Herbal Supplement. This product supports healthy functioning of the immune system. Alcohol-Free Herbal Supplement. Kids Love The Taste!

AND MANY MANY MORE...

.
FIR Sauna
Induced Fever:
During a fever, the body heats up to eliminate viruses and attack foreign agents. This rise in temperature is a natural stage of the immune system's healing process and is one of the best ways to rid the body of chemicals and unwelcome visitors. The combination of heat, extra water and the immune system weakens the hold of viruses and bacterial growth. FIR saunas induce an "artificial fever" by heating up the body but without the pains of an illness. Subsequently, the body wards off invading organisms much more easily because the immune system is activated consistently by the "artificial fever".

The famous Greek physician, Parmenides, stated: "Give me the power to create fever and I shall cure any disease". This has been validated by scientific research, which has shown that different types of white blood cells (T cells, Natural Killer cells, B cells etc.) are enhanced by the artificial fever.

MMS - Miracle Mineral Solution- Pure Drops
Inexpensive and Effective
Turn a Sick Body into a Healthy Body
Boosts The Immune System by deactivating the molecular structure of many pathogens:
Cancer, Viruses – HIV/AIDS, Herpes – HPV, Hepatitis, Psoriasis, Tuberculosis,
Candida albicans - Yeast infections, Molds - fungus, Chronic fatigue symptoms,
Bacteria - including MRSA, Parasites, Poisons, Colds,
Lyme's disease - taken over a long time, can be helpful,
Anthrax …. and most other deadly pathogens
even Malaria…... Oxidizes heavy metals as well...
MMS01 - 4 oz -$19.95

.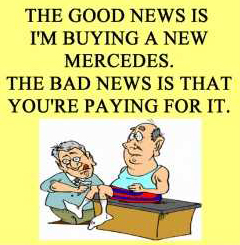 Your feedback is always welcome !
EMAIL: moment98@gmail.com
Thanks for shopping !
Phil Wilson, President



If you do not wish to receive our montly news letter, simply


Unsubscribe