phillip a wilson - phillip anthony wilson - columbus, ohio - philip wilson - philip a wilson - Phil Wilson - Phillip Wilson
Phillip Anthony Wilson
born July 21, 1948
Gary, Indiana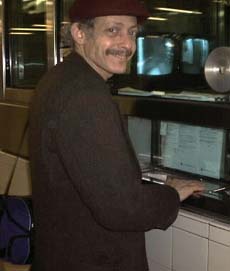 me - while visiting New York City, March, 2003
Hi.. I thought I would put this website up for those who might be looking for me.
I graduated high school in 1966 from Horace Mann High School, in Gary, Indiana
I then graduated from Indiana University with an honors degree in Mathematics (A.B.)
I attended Ohio State University for graduate school in mathematics
in 1970-1972, and again from 1974-1976.
No masters degree - No PhD
I have been living in Columbus, Ohio since 1970.
If you want to email me: CLICK here to E-Mail me
---