We have put over 100,000 individuals into the Relax Sauna at Professional and Other Conferences over the last 12 years.
Many are profoundly affected in a very good way by their experiences in the Relax Sauna.
Since we have exhibited at a number of these conferences for many years, we have many very pleased Relax Sauna users
coming to our booth wanting to share with us how much they love the Relax Sauna, and what it has done for them.

more to be added - all of this boxed.



Relax Sauna Video testimonials that talk about Cancer
(click on picture or link to watch video)

Dr. Rodger D. Billaca, MD has a functional integrative practice, Tri-Life Health, in Fort Collins, Colorado. He got his Relax sauna two years ago at the Best Answer to Cancer Show in Dallas, Texas. He says they has been very happy with it. He is very committed to dealing with issues of environmental toxicity and thinks it is a huge issue with the health of our nation. He is a doctor who thinks every house in the country ought to have a far infrared sauna in it. He finds that the Relax sauna is very easy to use, one of the best ones out there, very effective, very cost effective and it has become very popular in his practice and with his patients. He says that even though it is a portable sauna it is still a total body experience, warm and relaxing. He also uses his at home most mornings after exercise for about 20 to 30 minutes. He thinks it is fantastic.
He had been using and selling other far infrared wooden and portable saunas before but now feels that the Relax sauna is of a much higher quality and is a much more effective infrared experience. So many of his patients have issues such as fatigue, multiple chemical sensitivities, mitochondria toxicity and are unable to sweat. He councils them to hang in there, keep following the protocols - hydration, electrolytes, exercise, and the sauna. He tells them that when they start sweating in the sauna that there will be a breakthrough that happens and sure enough there is.
A profession golfer, exposed to chemicals out on the course all the time and who had multiple rashes, lupus and chronic fatigue, was so excited when she finally started sweating. When patients finally start sweating, their phase angle comes up on their mitochondrial function, they feel better. Stuff starts happening and they see some major breakthroughs with people. The sweating comes faster with the Relax sauna than with others. He finds that after he exercises it takes less than 10 minutes to start to sweat whereas with other sauna it had always taken him 20 minutes or more so it is more time efficient.
He had been Chief Medical Officer for the NASA Space Program before opening his practice. He now has an eight month waiting list for patients to see him.

----------------------------------------------------------------------------------------------------------------------------------------------------------------------

Holistic Doctor Reports great success with the RELAX SAUNA
for 3 of her cancer clients. (66)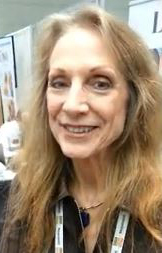 Dr Marilyn Joyce says that last year, when she tried the sauna at the Cancer Control Society Convention, she got in the sauna and exclaimed, "Oh My God! I'm relaxed completely!" She had been reluctant to get into the sauna because she thought, "What is five minutes going to do?" She had been in a lot of saunas before, especially far infrared wooden saunas that were in the homes of friends, and it took hours for her to really feel an impact. That day, she was very stressed out, her shoulders were very tense and she was really very upset because it was a Cancer Control Society Convention and looking at all of the people who were dying from cancer was very upsetting. Within five minutes of sitting in the sauna she started to feel the stress melting off of her body. As she came to realize the benefits of the Relax sauna, she began right away after that to use it with her with her patients with cancer and the people who were taking care of loved ones with cancer and, at the same time, still taking care of their families. She says they feel the sauna has really transformed their lives.
She has a radio show called the Dr. Marilyn Joyce Radio Show and she had done an interview with Phil on the show a year ago and posted on there. People were amazed and she had calls and e-mails beyond any other comparison. All (but one) of the patients who then got the saunas a year ago are still here today and say, "Thank you for transforming our lives." They got great results and she feels like she had done a service for them by providing them with something that cost a third to a quarter less money and does not have to be installed in the home, like a wooden sauna.
She is glad that it is completely portable because she likes to travel a lot and she can take it with her. Her clients also feel this way because, now that they feel mobile again, they don't want to be in one place. She feels the immediacy of it was what was so powerful. She didn't have to wait. She jumped into it and immediately was immersed in it. What she loved about it was that she didn't have to put her head in! She said that it was very convenient because you could put your head in only if you wanted to and you didn't have to take your clothes off.
When she first sat in it for 5 minutes at the Cancer Control Society Conference last year, the pain in her shoulders, which is where she carries stress, was completely eradicated. It got rid of the pain even though she had been carrying heavy bags on her shoulders all day. She felt a new sense of mental clarity and a new sense of ease and calm without any effort and that is the key. She loves to meditate and notices that sometimes when one is really stressed it can take a long time to relax and have the meditation take full effect. She felt that the sauna speeds up the process.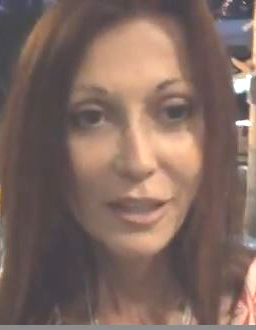 https://www.youtube.com/watch?v=s5xi5BQskzw




ANGIE USES RELAX SAUNA TO DETOX AFTER CHEMO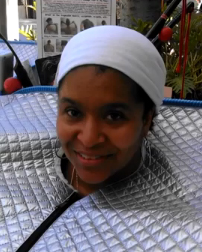 https://www.youtube.com/watch?v=31Yy0O4wa3E
Angie felt that the sauna was helping with detox and her circulation because, after not having a period for two months, she had one after using this for the first time in two months. Four years ago she had stage-four brain cancer and because of all of the chemo and radiation her body was not functioning the way it's supposed to. She has been taking vitamins and it was when she got into the sauna that she felt like her body was coming back to normal. "And it's great! It feels good." She was at the Cancer Control Society Convention, where people learn about alternative therapies regarding cancer, and she feels like she wishes that she had known about this before. Phillip said that a lot of people use the sauna after therapy to maintain.
MOMENTUM 98 BOOTH at the Cancer Control Expo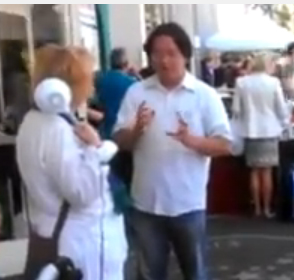 https://www.youtube.com/watch?v=kDXaSBXuG6Q
People at the Cancer Control Society Expo are having an opportunity to experience the wonderfulness of the Relax sauna. They experience a five minute session with their clothes on for pain management and getting rid of inflammation. People get in and say, " On my gosh! I cannot believe how good I feel in 30 seconds." They are impressed. This is what we do every year at the Cancer Control Society Expo and we have a lot of very grateful people.
---------------------------------------------------------------------------------------------------------------------------------------------------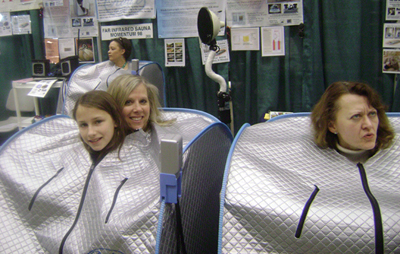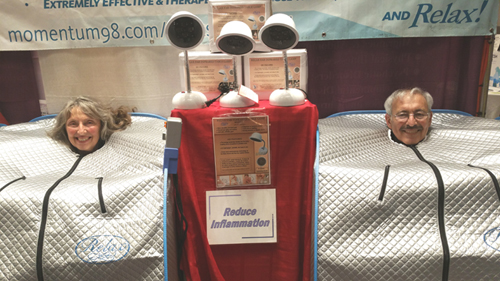 Thanks
Phillip Wilson & Jana Kennedy (Wilson) , Relax Saunas of Momentum, Columbus, Ohio
For more information about the Relax sauna and other momentum98.com products, please go to:
www.momentum98.com or www.momentum98.com/relaxsauna.html