The Shadow Effect - DVD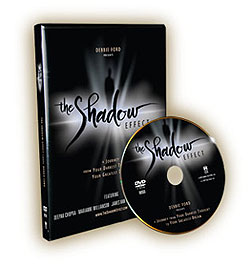 by Debbie Ford
This video can help you get in touch with that part of yourself
that few of us are aware of. Whenever we have angst over someone or something, that thing we have angst
over could be part of ourselves that we are afraid to acknowledge.
When we acknowledge it, we free ourselves from that unconscious grip,
and we are on our road of moving forward and embracing greater freedom in life.
***********************************
- Money Back Guarantee on this DVD -
***********************************
A Journey from Your Darkest Thought to Your Greatest Dream
"The Shadow Effect is an emotionally-gripping, visually-compelling docudrama that reveals
the hidden forces that continually unseat politicians, destroy celebrity careers,

destabilize the economy and affect the lives of millions each year."
In this age of public humiliation and media meltdowns, the work of New York Times best selling author, Debbie Ford,
continues to make headway as she exposes the opposing forces of both light and dark that compete for attention within
every human being. In her film debut, The Shadow Effect, Ford presents the hidden power of "the Shadow"
alongside some of today's most provocative thinkers
including Deepak Chopra, Marianne Williamson, Mark Victor Hansen, James Van Praagh and others.

In this life-altering journey, individuals who have transcended child abuse, racism, the Holocaust, war, and wounded upbringings,
share their remarkable stories. Meet those who have learned to face their terror, heal their wounds,
and embrace their higher, heroic selves to overcome the shadow effect.
A Note From Phil Wilson
President of Momentum98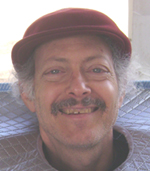 comment by Phil Wilson
President of Momentum98

This DVD is great.
Regular price $19.95
Our Price - $14.95
We met Debbie Ford originally at the Baltimore New Life Expo -
oh probably 10 years ago, maybe longer.
We used the Hitachi Twin Head Massager on her, and she instantly bought one from us.
So I have liked her ever since.


Actually, she was very upbeat, genuine, and fun loving,
which are qualities of Soul that we admire, honor and respect.
We like where she is coming from, and what she says and writes.
We feel that any DVD or book of hers is worth seeing or reading.


If you can ever hear her in person, take advantage of the opportunity.