Relax Sauna Gets Rid of Their Pain, Restless Leg Syndrome, Migraines and Insomnia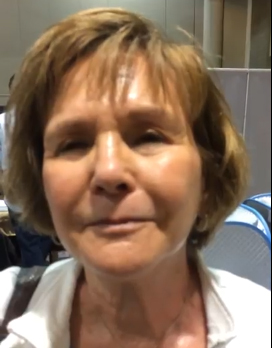 ---
Rita loves her Relax sauna! She's sleeping and having much better days now. "It's one of the best investments I've ever made." When she and her husband decided to purchase the sauna, she had had a really bad night of restless leg syndrome. She has not had it again since she started using the sauna. She had really bad insomnia and now she's sleeping well.
"And it's been a godsend for my husband as well." He has a really sore neck and a really sore back. "When he sits in there, his muscles relax, he relaxes and he's like a different man when he comes out of it."
When he tried it for the first time, a year ago, he was a little grouchy and he wasn't feeling good. He tried the sauna and, after he came out, he was like a different man. He was happy. He was standing straighter and his energy totally shifted. "A brand new man and it was wonderful!"
A month later she came into the store to try the sauna again. She had super bad insomnia, really bad migraines and was not sleeping at all. "I'm sleeping like a baby now." She now uses the sauna about 15 minutes before she goes to bed and she's sleeping well and staying asleep. She's only had two migraines since she bought the sauna and, before that, she had almost constant migraines.
She uses the sauna daily or every other day. Her husband, Tom, uses it every day. After he's been in the yard raking leaves and is sore, he sits in the sauna and it has helped him immensely. "So for both of us it was a really good investment. It's helping our marriage."
She meditates in the sauna and, when she's cold, it warms her up. "It's really wonderful. I think anybody who hasn't tried it, needs to try it. I'm a very skeptical person but I've seen the results and that makes me happy."
They knew, after the first time they tried it, that they wanted it but that was when their first grandchild was born. They discussed it because it is an investment, came back and bought it a month later.
Relax Sauna Can Help with Congestion and Sleeping Better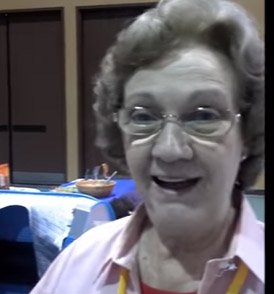 https://www.youtube.com/watch?v=KVcneG4N8lA
Joyce used the sauna 5 times a couple of days at the expo. "I can breathe, I can sleep, I don't have all this mucus. I feel great!" She has had mucus and sinus congestion for the past 3 weeks and found that the sauna was the first treatment she used where the congestion stared breaking up. She barely had enough tissue to keep up with the release of the mucus. "I feel wonderful. It's a great product. She say she hasn't felt this good in 3 weeks. She's looking forward to her new sauna arriving in about 3 days.
---
Relax Sauna Helps with Sleeping Issues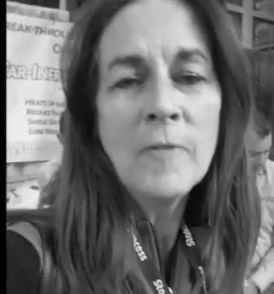 https://www.youtube.com/watch?v=IS004Q90qsY
Nancy has had her sauna for about 3 months. She had been debating about whether to get a wooden sauna or the Relax sauna and decided on the Relax sauna because it heats up faster and takes up less space. She does it every evening since it is very relaxing and she sleeps so much better. Her husband has sleep issues and, now that he is using the sauna, he also sleeps well. Her daughter has Lyme disease and is beginning to notice some improvement since she, too, is now able to sleep. Nancy notices that with this sauna she releases an oily sweat that she had not experienced with other saunas. She follows her session with a cold, then warm shower. She feels better when she does it every day. She gets a lot of shoulder pain from so much typing and it goes away when she uses it.
---
New York Medical Doctor - Every Home Should Have a Relax Sauna

https://www.youtube.com/watch?v=RNK0Cn0g9_4
Lauren Is a doctor practicing in New York. She bought the Relax sauna of a year ago and uses it, by herself, every night, five nights a week. She has a cedar sauna, also, in her house that she uses on weekends as more of an event.
She finds that by using the Relax sauna it helps her sleep, it helps her joints and, when she does Ashtanga yoga and her muscles are killing her (but she knows that it's good for her), she finds that it helps her muscles. She says the biggest thing is it helps her mental health and emotional health so she feels like she wants to do the same again the next day.
Her three children, who are 11, 12 and 16, love it. They all go in with her, all of them naked, with with their heads poking out. She likes that she can reach through the arm slots to use her cell phone when necessary. She usually keeps the arm slots zipped closed because it's warmer inside when she does that.
She travels and has taken the Relax sauna with her all over the world. When she was in Jerusalem, she set it up in their air B&B. She will be taking it with her to Brazil next with a group of volunteer doctors. She always uses an electrical adapter when in a different country like she does with her electric toothbrush.
She frequently uses the Relax sauna for 10 minutes right before bed because she finds it helps her sleep.
She feels that having the Relax sauna in the home is so important and valuable for people's health that, if they feel they don't have room, they should throw away a chair and have guests sit in the sauna instead. :-) She says she has been known to have a little glass of red wine while sitting in the sauna herself.
Her husband had gone online and found other saunas for $159 but they were not the same. The technology is completely different. She says that for a couple of dollars a day, in a year the Relax sauna is paid off.
---
Doctor, Author, Lectures on TV and Radio REALLY LOVES the Sauna
https://www.youtube.com/watch?v=XP6DCpXbcS4
Tony is a natural doctor and an herbalist. He has a doctorate in clinical psychology, is the author of 15 books on health and owns a superfood line. He is very aware of holistic health.
He got a Relax sauna about a year ago because he is so obviously into health! "I want to stay as healthy as possible." He does a lot of lecturing and radio and television. "I wanted to live as good as possible and stay lean and fit and I started using it and I could not believe the action I got!" He sweated like crazy for the first 25 minutes. He had used other saunas for up to an hour before but did not feel the benefits he felt by using the Relax far infrared sauna.
He loves it. He feels better, sleeps better and has less discomfort. He had an injury about a year ago. He fell about 5200 feet when he was hiking in Sedona and injured his hip. He took the natural route of healing himself rather than using excessive amounts of drugs.
He has been using the sauna a couple of times a week but Phil's staff suggested he use it everyday so will be starting to do that. He sweats, is leaner, is fitter, healthier and his skin has improved dramatically! It is making the liver work much more effectively and the whole lymphatic system work much more effectively. It's improving his health and is getting those toxins out!
"That is what we all need to do, get the toxins out, get the lead out, get the mercury out, get the waste matter out of our body and in so doing - that is when true health really happens."
He had used other saunas is in the past but, "you don't really feel that much". Those other saunas took too long to heat up, whereas this one heats up instantly. It's lightweight, portable, he can take it with him anywhere and it really does the job.
He grew up as a farm boy in a family of 11 in Ireland, lost a lot of family members to cancer and heart disease and realized, " there's got to be a better way." He turned to organic farming and is helping people to discover what quality living is all about. He now teaches the true essence about "you are what you eat" and you become what you think about all day long. You've got to make better choices.
He is at the Answer for Cancer Conference in San Diego filled with doctors and cancer patients who know that there is something abundantly wrong with our food and the choices we make on a daily basis. Our food is not like it was 40 to 100 years ago. Organic farming is almost nonexistent now. We live on boxed foods, genetically modified foods and copious amounts of drugs. We don't exercise enough, drink enough water or take in enough fiber. We take in too many soft drinks. We are a mess. We smoke. We're a disaster - a certain segment of our population. It's time that we become more mindful, more aware of the choices that we make on a daily basis.
He believes in detoxification, which is nothing new and has been written about for thousands of years. Native Americans use sweat lodges, saunas are used in Germany and all over Europe.
The Relax sauna is remarkable because it creates a level of sweating that allows you to to get rid of those toxins. This releases the debris that is preventing your body from being able to breathe. The body cannot breathe (become oxygenated) when it is filled with toxins, debris and excess waste matter. The root cause of most illness and disease in this country Is systemic toxicity and poor nutrition.
He always tells his patients to be sure and hydrate before, during and after using the sauna. They will sleep magnificently. They will feel better and they will definitely see a difference in their skin, nails and hair. "Why? Because it is providing oxygenation. Bacteria and viruses cannot survive in an oxygen-rich environment." The Nobel prize was won for this back in 1939, 1941.
This is an easy way, a simple way, an affordable way, a safe way and a non-invasive way for you to get healthy, to get lean, get fit and allow yourself a better quality of life.
That is what detoxification is all about. "That is why I love this system. I really do."
He had mentioned that he does a lot television and when they go to put makeup on for the show they say he doesn't need any because his skin is flawless. He gets daily compliments on the quality of his skin. Phil mentioned that he does, as well. Using the sauna to provide oxygenation to the blood, gives a great glow to the skin. People ask him if he has been in the sun and he tells them, no, he has been in the sauna.
He uses the sauna, exercises (Pilates and yoga), drinks lots of water, eats fruits and vegetables and eats live organic raw superfoods, which you will find on his website

www.radiantgreens.com

. You will find all of his books there. Phil commented that he loves promoting people who love the Relax sauna.
Tony says we get to pass this way but once and it's important to do meaningful things, not only for our own lives, but for the lives of other people, to pay it forward, give back, help each other out, help people live a better quality of life and share information. If you like something and it really works for you, why not tell other people? He generally does not endorse anything unless he really believes in it, sees the people behind it and sees for himself if it actually works.
He lost his fiancée and many family members to cancer and it breaks his heart to see so many people losing their health due to lack of understanding, dysbiosis and not eating the right food. We think our food is good for us when in fact it is not. Our food is now tainted and some people say there is more fiber in the box then you're getting in the contents. We need to get back to the basics like eating more fresh fruits and vegetables, really being mindful and not forgetting meditation and prayer, joy, connection, health and happiness and laughing!
He really recommends the sauna and he demonstrates how easy it is to use. He says there is no excuse for not being healthy in the greatest country of the world. We have abundance. Make sure you make really good choices!
---
The Relax Sauna Helps with Sleep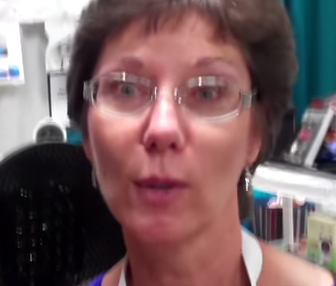 https://www.youtube.com/watch?v=6SoQ-BlwsgA

Lynn usually wakes up with her eyes red and burning. After using the sauna the day before she did not have that feeling the next morning. She said she also slept like a lamb and actually dreamed. She rarely dreams and felt she had been a a state of really deep sleep and woke feeling very energized. She feels amazing and is really looking forward to using it all the time at home. She had been in the sauna for about 20 minutes and unzipped it part of the time but still received the healing rays of the far infrared and was pleased with the result. "It was wonderful. I just felt really good."
Sleeping and breathing better using the Relax Sauna regularly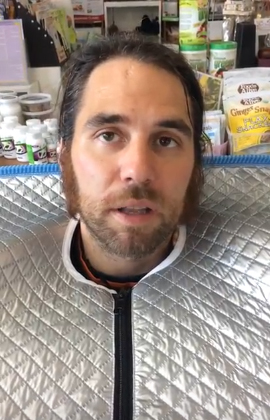 https://www.youtube.com/watch?v=35k9QhsAfHQ
---