Momentum98

NEWSLETTER: OCTOBER 2007 - Expires 10-31-07

3509 N. High St., Columbus, OH 43214
800/533-HERB (614/262-7087)
Open 7 days a week ! M-F:10-7, Sat:10-6, Sun:12-6
Visit our website: Momentum98.com
---
THIS WEEKEND, IN COLUMBUS
Booths 629 631 728 730
Come down and see us!

---
QUANTUM AGE WATER STIRWANDS

A do-it-yourself technology that converts drinking water to more hydrating, more oxygenating water! Read more.
View clinical trial results here.
8 Types: Basic, Olympian, Zen Master, Warm Heart, Guardian, Illuminator, Gardener, & Gourmet.
Forty-five day money back guarantee.
Five year warranty against manufacturer's defects.

https://www.momentum98.com/quantum.html
---
FULL SPECTRUM FLOURESCENT BULBS

Compact Energy Efficient
Save Energy this Winter!
Reduce SADs (Seasonal Affective Disorder)

* 30 watt bulbs puts out as much as
a regular 120 watt bulb.
* Light Output = 2,000 lumens
* Average Life = 10,000 hours

Don't let the winter grays make you blue.

https://www.momentum98.com/ott.html
---
BACH© RESCUE REMEDY
| | |
| --- | --- |
| A combination of six of the Bach© Flower Essences (Cherry Plum, Clematis, Crab Apple, Impatiens, Rock Rose and Star of Bethlehem) helps soothe and heal irritated and damaged skin. | |
https://www.momentum98.com/bach.html
---
PAIN ERASER
Foot Bed Roller The Pain Eraser is a great foot massager because it allows for all the benefits of a Pain Eraser, but in a stationary frame so that you may apply it to both feet
https://www.momentum98.com/paineraser.html
---
NUKKLES Nukkles are a one of a kind,
hand-held massage product... that puts the "power of massage in the palms of your hands." With its patented flex-technology, Nukkles contour to the body, allowing anyone to provide a deeply satisfying massage experience. You can use Nukkles directly over clothing or on bare skin. Fingers fit right into finger grooves, making it very easy to move around the body. https://www.momentum98.com/nukkles.html
---
---
FOOD POWDER SUPPLEMENTS
A delicious raspberry-flavored powder mix gives you the equivalent of 6 servings of fruits and vegetables in a whole food formulation.
This 100% raw food powder includes wild blueberry, apples with cinnamon, raspberry, strawberry, oat bran, red bell pepper, carrot, wild bilberry, tart cherry, raspberry seed, blackberry, cranberry, concord grape, orange, pomegranate, watermelon, black currant, beet, broccoli, cucumber, okra, and wild yam. That's it! No fillers, synthetic vitamins, inorganic minerals, or any cooked or processed ingredients. SHE01- $64.95 $51.95(20% OFF)
https://www.momentum98.com/sheri.html


Delicious Greens 8000 - 300 grams
Energizing effect on the body
Detoxification of body systems
Antioxidant cellular protection
Replaces healthy intestinal flora
Better digestion with benefit of full spectrum of digestive enzymes.

Delicious GREENS 8000 includes organic green plants, flax lignans, ionic trace minerals, healthy herbs and spices, natural food concentrates and antioxidant rich fruits and vegetables. In addition, Delicious GREENS 8000 also contains a few other significant ingredients that other 'Greens' products just don't have.

GRE10- $39.95 $33.95 (15% OFF)
momentum98.com/deliciousgreens.html
---
NATURAL SALT LAMPS Natural salt lamps create a soothing glow and mood while ionizing and cleaning the air.
Salt lamps are made from natural salt crystals. These lamps are sold as either natural chunks or shaped into spheres or pyramids. They are an attractive decoration and a unique gift. Salt lamps are said to provide health benefits to those who use them because they release negative ions into the air. Negative ions help remove odors and particles from the air, but even more intriguing is its effects on mood. Clinical studies have shown that high density negative ions are as effective as light therapy for Seasonal Affective Disorder (S.A.D.) and has even shown benefits for chronic and non-seasonal depressions. These lamps use a candelabra bulb (included). https://www.momentum98.com/saltlamps.html%20
---
DR. WOODS
SHEA VISION ALL NATURAL CASTILE SOAP
With Organic Shea Butter
They have combined their original soap products with Organic Shea Butter to create an ultra moisturizing cleanser. Shea Butter is nature's hidden secret for beautiful skin.

Pure Almond, Peppermint, Tea Tree, & Black Soap

https://www.momentum98.com/castile.html



Dr. Woods Natural Castile
8fl.oz - $3.95 $2.95
16fl.oz - $5.95 $3.95
32fl.oz - $8.95 $5.95
---
GOJI100
GENESIS TODAY
Genesis Today Goji100 is the World's first 100% pure, undiluted, unadulterated, unsweetened,
Goji juice containing all five known Lycium Barbarum Glycoconjugate Polysaccharides LbGp 1-5! We also sell Goji Berries in bulk if you just can't get enough! 1 lb Berries (Bulk) - WDB01

-

$19.95 $14.95 https://www.momentum98.com/goji.html
---
---
You'll Flip Over The

F5000 Inversion Table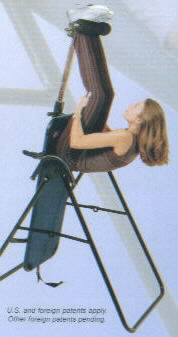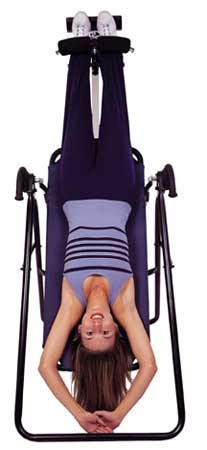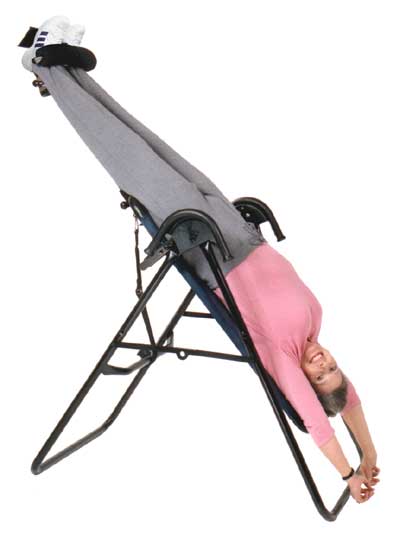 Hang-Ups F5000 - IOV04: $399.95
$329.95 + $15 S/H
https://www.momentum98.com/overeasy.html
---
More Other Unique Massage Tools

---
Momentum98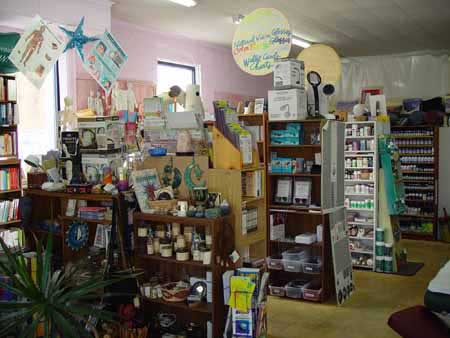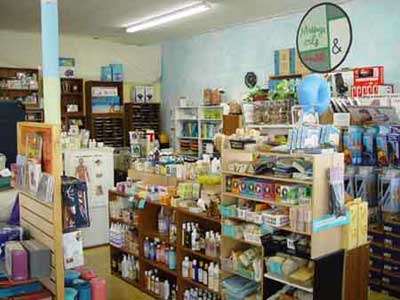 We Are Your
Wellness Headquarters !
We have a large selection of wellness products for home or professional use. We have a huge selection of massage products, acu-products, supplements, herbs, homeopathics, bath and beauty, aromatherapy, meditation products, books and gifts. Our fine massage products include electric and manual massagers, nourishing and uplifting massage oils, professional massage chairs and tables, accessories and more!
The specials in this newsletter are honored for purchases both online and in-store until the end of October. Come in the store and receive an additional 5% OFF your entire order when you mention this newsletter. If you live in the Central Ohio area come and visit our store at
3509 N. High St., Columbus, Ohio 43214
Open 7 days a week ! M-F:10-7, Sat:10-6, Sun:12-6

WE SHIP ANYWHERE!
We charge $7.95 flat rate for US domestic shipping & handling on most of our products, unless otherwise noted. Call for international rates, we ship worldwide (614) 262-7087 or
toll free at 1-800-533-4372
Review our shipping/return policies. Visit our Web Site Momentum98.com

If you are having trouble reading this email, please visit:
https://www.momentum98.com/newsletter.html
Please add us to your Email Address Book or Safe List to ensure the delivery
of our newsletter to your inbox.
If at any time, you would like to unsubscribe from this newsletter, please click on the link at the bottom of this email or reply to this email with 'UNSUBSCRIBE' in the subject line.
---
MOMENTUM98 - 3509 N. High St., Columbus, OH 43214 - 1800/533-4372