ANATOMICAL CHARTS
ART SERIES BY ORTHOFLEX
---
Go to the main Charts Page
---
THE SEVEN ANATOMICAL CHARTS: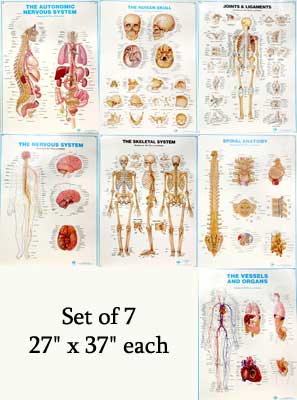 These charts measure 27 inches x 37 inches.
They are very high quality, heavy (13 oz each), and have a thick lamination.

The Seven Systems:
Autonomic Nervous System
Human Skull
Joints & Ligaments
Nervous System
Skeletal Systems
Spinal Anatomy
Vessels & Organs

Anatomical consultant Dr. Michael A. Carnes.

---
---

CHX01


CHX02

---


CHX03



CHX04

---


CHX05


CHX06

---


CHX07


CHX08
---