---
Relax Sauna Owner / Athlete Review / We Use it Every Day! - IT'S MY FAVORITE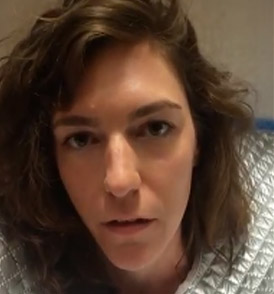 https://www.youtube.com/watch?v=u3DqiFU82Ls
Shana and her boyfriend, Dr. Gonzalas, got a Relax sauna about two years ago and have been using it ever since. She is a performance athlete. She does marathons, endurance races, heavy weightlifting and athletics. "I cannot live a day without this machine." She uses it about 30 to 40 minutes a day and it makes her calm, balanced and relaxed. She finds that on the days that she does not use the sauna she is not in the same level of health as she is on the days that she does use it. She notices that on the days that she does not use it that she does not sleep as well and her mood is not as elevated and she just generally does not feel as good as on the days when she does use it. "I love this machine."
Living in downtown L.A., they have their sauna in the living room in a beautiful corner in front of the window overlooking the northern Los Angeles mountains. It's really nice being able to have her head out because in the mornings she can watch the sunrise and, when in addition to that the fire is going in the fireplace, it is just so calming and relaxing. "I love it."
On days that she's feeling really sore, like post-marathon, or pre-marathon even, she gets in the sauna for about 10 to 15 minutes. Then she gets out and takes a freezing cold shower for no longer than a minute. Then she gets back into the sauna for another 10 to 15 minutes to elevate her temperature once again. Then she gets out and does another one minute freezing shower. She gets in one more time for another 10 to 15 minutes and then takes a nice long cold shower when she gets out.
She finds that the Relax sauna is one of the few saunas is that can penetrate deeply enough to actually breakup cellulite and release toxins, detoxing your blood, your organs, everything. She recommends the Relax sauna to everyone.
She has been using saunas for about 13 years and says that the Relax sauna is, hands-down, her favorite. Even if she goes to a Korean bathhouse she does the Relax sauna first because she knows that 80% more toxins are released in the sweat. With the regular saunas, the sweat is about 80% pure water.
She finds that her athletic performance is greatly improved when she uses the sauna because her muscles are very well conditioned and are not rock hard. They are soft because there are no toxins building up in her muscles. She also has no cellulite. Because the sauna is infrared, it is inflammation reducing, so if the muscle gets irritated or inflamed it's okay because she knows that in about 30 minutes it will be okay again, after she has used the sauna. She says it helps her recover so quick!