Shop Our Online Store:

Since 1980!

Momentum 98
Natural Health Store

Taking Advantage of the Moment!




Propelling Yourself into Greatness!

INDIUMEASE,

INDIUM



'You can live without INDIUM, but you may not achieve Optimum Longevity without it'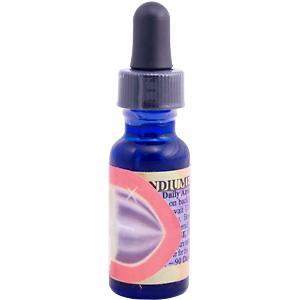 IND01 $29.95


INDIUMEASE - Indium liquid mineral patented by George A.H. Bonadio.
Indium is the missing-link unifying two major mineral groups.
Indium raises mineral uptake.
Indium is the mineral element #49. INDIUMEASE as Indium Sulfate is a liquid mineral supplement you can live without,

but you may not achieve optimal anti-aging and disease resistance without it.
INDIUMEASE has been tested for safety and Indium is the safest of trace minerals. It is safer than Selenium and most minerals.
Indium is the 7th rarest trace mineral. Indium increases gland mineral absorption for anti-aging recovery.
Bonadio's patented process makes Indium absorbable for the 1st time in history.

Indium:
Indium tastes terrifically Tart and works wonderfully well.


.

IndiumEase is a proven way to overcome your body's indium deficiency.
Indium is a 100% natural trace element just like iodine, zinc and copper.

.
These are called trace elements because only a tiny amount of any of them can be found in your body.
IndiumEase may help keep you healthy by increasing the utilization in your body of other essential trace elements.

.
Directions:
1 drop per 50 lbs of body weight. Swallow drops on back of tongue on an empty stomach upon arising
(7-10 hours after last food) and wait 10 minutes before eating.
Do not exceed 4 drops daily.
Ingredients: 99.9% Pure Indium. 1 mg of Indium Per Drop.
.5 oz bottle - approximately about 60 to 90 days supply.

Incredible Book on Indium:

INDIUM NEW MINERAL DISCOVERY
by Joseph Marion, author of Anti Aging Manual.


BOK790


Indium! Raising the amount of minerals a gland can absorb is a nutritional breakthrough in glandular performance.

There is a new use for an old mineral that may be the most far-reaching nutritional breakthrough of the 21st Century.


The 7th-rarest element, #49 INDIUM, is not water-soluble, so poorly-absorbed in the food chain by plants and animals, leaving people 99% deficient.

88 Pages, 5x7, softcover, recycled paper with
biodegradable soy ink.

---
---
PRICE MATCH GUARANTEE
By promoting ideas and selling products that help you embrace the present moment,
We are here to educate you and assist you in improving the quality of your life. However ...
It is always our policy to match prices on identical products (from the same manufacturer).
Click here to see the Price Match Guarantee Policy
Order Form for Products on
$7.95 flat rate shipping and handling per order* unless otherwise noted.
*Continental U.S. orders ONLY
We will contact you with a price for shipping outside the continental U.S.
NOTE: Ohio Residents -- Add Sales Tax.
Read our terms and conditions of sale.
CODE

PRODUCT

UNIT

PRICE


2 or more

IND01


IndiumEase





.5oz




$29.95

$26.95

BOK790

INDIUM NEW MINERAL DISCOVERY
J. Marion


88 pgs




$7.95




$6.95



BOK722

Anti Aging Manual

J. Marion



1,742 pgs
$49.95
$44.95