charts -legion of light charts - chakra - legion of lights - legions of light - holistic health charts - laminated charts - MAYAN Calendar
Last Updated: 4/5/11
Shop Our Online Store:

Since 1980!

Momentum 98
Natural Health Store

Taking Advantage of the Moment!




Propelling Yourself into Greatness!
LEGION OF LIGHT
CHARTS
---
Go to the main Charts Page
---
Legion of Light Awareness Guides

These Legion of Light Charts have a very thick quality lamination,
and therefore are very durable, and look beautiful !
There are currently 9 large Legion of Light Charts (8" x 10" or 8" x 13").
There are 6 smaller Charts (called Mini-Charts) which are 4" x 6".
Legion of Light also publishes a small 2" x 3" Crystal Awareness Wallet Card.
A note from Phil Wilson
Owner of Momentum98
The Legion of Light Charts were one of the first Chart Companies to appear in both health food stores and in Metaphysical Book Stores. These Charts were all designed by author Neil Cohen (except the Ayuvedic Principles Chart).

We have been selling these in our store, and have been selling them to mainly health food stores over the last 15-20 years. They are very popular charts as they have a nice thick lamination, are brightly colored, and contain loads of handy information.

Also by Neil Cohen:

No Denial
A Handbook for becoming a socially, environmentally, and personally responsible citizen of Planet Earth.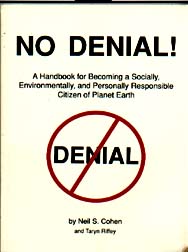 BK721
CONTENTS:
Introduction:
Love Comes First
Respecting The Earth As A Living Being
Animal Research In The Medical Field: Manipulation of Animal and Human
Common Products and Their Contribution to Animal Suffering
Other Commonly Exploited Animals
Dolphins and Whales Still Need our Support
Deforestation: If We Don't Take Action, It Won't Be An Issue Much Longer
Pesticides: What You Don't Know Can Hurt You!
Food Irradiation: An Indigestible Subject
Our Food Choices: A Critical responsibility
Vaccinations: The Dark Side Of The Point
Nuclear Power: Progress Or Folly
Electromagnetic Radiation: Invisible Yet Dangerous
Global Warning/ The Greenhouse Effect
Depletion Of The Ozone Layer
The Plastic Problem: A Modern-Day Problem
Recycling: A Major Solution For A Major Problem
The Benefits Of Using Recycled Paper Products
Dioxins In Common Paper Products
The Physical and Environmental Impact Of Smoking Cigarettes
Safe Alternatives For Toxic Household Products
What Goes Down (Into The Ground) Must Come Up (In Our Drinking Water)
Water Fluoridation: A Case Of Truth Decay
Conserving Water At Home
Overpopulation: An Overlooked Factor
Our Future: Moderation, Efficiency, And Renewable Energy Consumer
Ending World Hunger
Our Power, Our Voice: Becoming A Socially Responsible Consumer
Action And Support
Closing Words: It's Not "The End"
Excellent Resources For Further Information
---
---
ATTITUDINAL AWARENESS GUIDE
| | |
| --- | --- |
| | |
| CHL08 - 8" x 13" | Left upper corner of Attitudinal Awareness Chart |
---
** BEST SELLER **
THE CHAKRA AWARENESS GUIDE
CHL07 - 8" x 10"
Understanding and Activating the Body's Seven Main Energy Centers.
---
NUTRITIONAL AWARENESS GUIDE
Food Combining
CHL05 - 8" x 10"


The Principles of Proper Food Combining.

Vitamins & Minerals
CHL06 - 8" x 13"



---
---
HERBAL AWARENESS GUIDE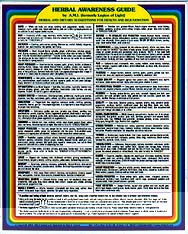 CHL071 - 8"x10"
Herbal and Dietary Suggestions for Health and Rejuvenation.
---
AYURVEDIC PRINCIPLES
CHL24 - 8"x13"
---
AROMATHERAPY CHART
CHL13 - 8" x 13"
---
CRYSTAL AWARENESS GUIDE I
CHL01 - 8"x10"
The Transformational Properties of Gems and Minerals.
---
CRYSTAL AWARENESS GUIDE II
CHL12 - 8"x10"
---
---
MINI-CHARTS
4" x 6"
---
Food Combining
CHL18

First Aid
(2 Charts)
CHL16

Sprouting Guide
CHL19

Astrology
CHL14

Color
CHL15

Numerology
CHL17
The First Aid Chart is actually a double chart - hooked together with a grommet.
It sells for $5.95 for both connected charts (double sided), while the other 5 Mini-Charts
all sell for $3.95 each, and of course are all double sided, informative & attractive.
---
COLOR AWARENESS GUIDE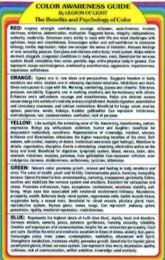 CHL15 - 4"x6"
---
---
How To Purchase Items
Click the Add To Cart button beneath the product description to purchase the item. A shopping cart will appear on the right side of the screen. You can continue to add items from different pages on our site, then when you are ready to check out simply click on the cart icon, and click Checkout.


Contact Momentum98.com to purchase any item that does not have an Add To Cart button. You can purchase the item by email at

moment98@gmail.com

or by telephone at

614-262-7087

.


Read our terms and conditions of sale.
| | | |
| --- | --- | --- |
| CODE | PRODUCT | Price |
| BK721 | BOOK - No Denial - By Neil Cohen | $6.95 |
LARGE CHARTS

| | | | | |
| --- | --- | --- | --- | --- |
| CODE | PRODUCT | SIZE | PRICE | 2 + |
| CHL13 | AROMATHERAPY CHART | 8" x 13" | $7.95 | $6.95 |
| CHL08 | ATTITUDINAL AWARENESS | 8" x 13" | $7.95 | $6.95 |
| CHL24 | AYURVEDIC PRINCIPLES | 8" x 13" | $7.95 | $6.95 |
| CHL07 | CHAKRA AWARENESS | 8" x 10" | $7.95 | $6.95 |
| CHL01 | CRYSTALS AWARENESS GUIDE # 1 | 8" x 10" | $7.95 | $6.95 |
| CHL12 | CRYSTALS AWARENESS GUIDE #2 | 8" x 13" | $7.95 | $6.95 |
| CHL071 | HERBAL AWARENESS | 8" x 10" | $7.95 | $6.95 |
| CHL05 | NUTRITIONAL AWARENESS / FOOD COMBINING | 8" x 10" | $7.95 | $6.95 |
| CHL06 | NUTRITIONAL AWARENESS / VITAMINS & MINERALS | 8" x 13" | $7.95 | $6.95 |
| CLL01 | Wallet Card - CRYSTAL AWARENESS POCKET GUIDE | 2" x 3" | $2.25 | |

4" x 6" CHARTS

| | | | |
| --- | --- | --- | --- |
| CODE | PRODUCT | SIZE | PRICE |
| CHL14 | ASTROLOGICAL AWARENESS GUIDE | 4" x 6" | $3.95 |
| CHL15 | COLOR AWARENESS GUIDE | 4" x 6" | $3.95 |
| CHL16 | FIRST AID AWARENESS GUIDE - 2 CHARTS | 4" x 6" | $5.95 |
| CHL17 | NUMEROLOGY AWARENESS GUIDE | 4" x 6" | $3.95 |
| CHL18 | NUTRITIONAL AWARENESS / FOOD COMBINING GUIDE | 4 " x 6" | $3.95 |
| CHL19 | NUTRITIONAL AWARENESS / SPROUTING GUIDE | 4" x 6" | $3.95 |