MAGIC EYE CHARTS
---
---
Posters are all slightly different sizes -
Most of them are approximately 36 " x 24 "

One suggestion on how to see the 3-dimensional pattern in the poster:
Hold the paper about 18 inches away from your face at eye level.
Hold your finger about 8 inches from your nose and stare at the tip of it.
Do not let your eyes wander.
Your peripheral vision, working with imagination will figure out the dots in the
background while you concentrate on your finger.
It takes a while for the brain to figure out the depth cues
and bring it all together for sight, so just relax.
Focus on your finger for up to one minute until third sight begins to see.
You will sense something happening on the paper behind your finger.
As this happens, drop yor finger and look at the illustration.
Can you see it ?
If so, congratulations !
A note from Phil Wilson
Owner of Momentum98
These "Magic Eye" posters offer you an opportunity to move into another level of awareness.

It also helps you overcome many many fears. By relaxing into the moment and simply gazing at the poster, and finally gazing beyond the picture,you will find the experience is much like looking into a river or lake. You will find yourself looking not at the surface, but below the surface. Perhaps you will notice some turbulence simmering. Trust this feeling. If you do so, you will find yourself emerging into a wondrous meadow of 3-dimensional space. You have arrived. If you think you see a pattern, then you are only using your mental faculties, and you DO NOT SEE the pattern. If you are unsure, then you DO NOT SEE the pattern.
The whole idea of this exercise is to go beyond the mind.
Going beyond the mind, to another level of seeing.

Consider a scenario from a famous movie: Luke Skywalker's dillemma in Star Wars. He must confront Darth Vader yet he finds the goal elusive, until he hears Obe Wan Kenopi's voice, saying: "Luke, turn off the computer." Poor Luke. He is petrified in fear. After hesitating against logic, he relents and listens to the voice to have faith. And... the force appears. Intuition leads him to hit the bulls-eye to destroy Darth Vader's battleship.

The steps you take to view these posters on another level can only lead to further greatness. The steps are identical to the ones you take when sitting still, and moving into the meditational state, and then onto a contemplative state. These travels can allow you to experience your greatness. This is actually what Momentum is all about.
As we like to say:
Momentum: Taking Advantage of the Moment
Propelling yourself into Greatness.

These magic eye posters are another example of opportunities that we would like to avail to you.
Just another example of a product that we promote which can catalyze you to experience another level of reality.
---
---
THIRD EYE CHART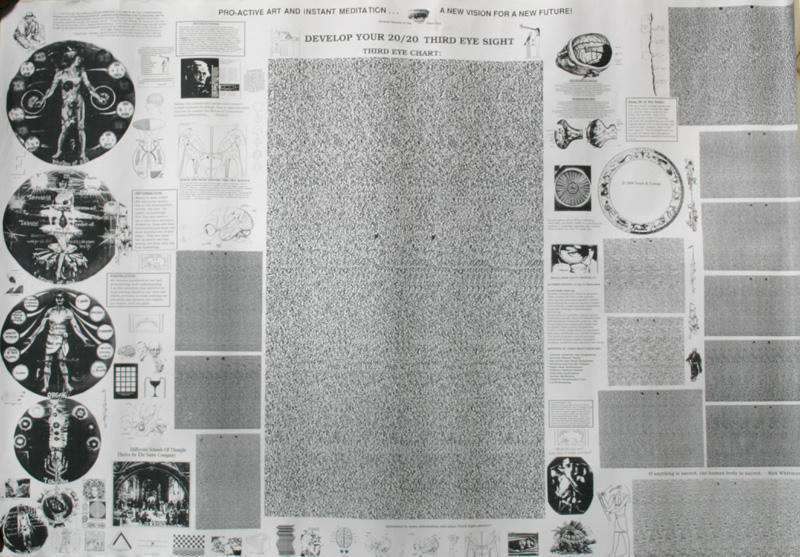 Develop your 20/20 Third Eye Sight
Proactive Art & Instant Meditation
---
---
BRAIN FOOD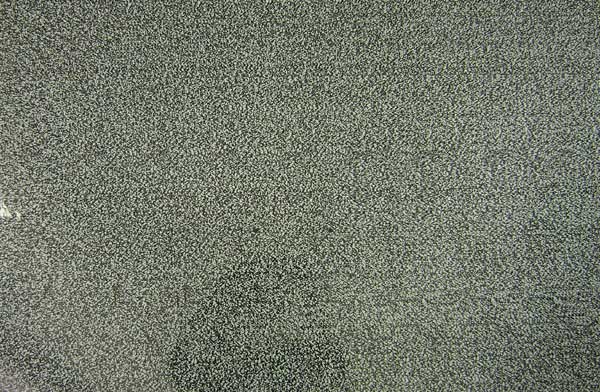 ---
---
DREAMWEAVER ONEIRONAUTICAL JOURNEY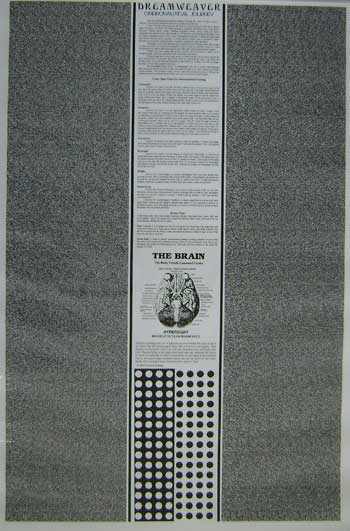 Cyber-Optic Vision for Oneironautical Training
---
---
ICONS: THE QUICKENING OF INSIGHT
A 60 SECOND MIRACLE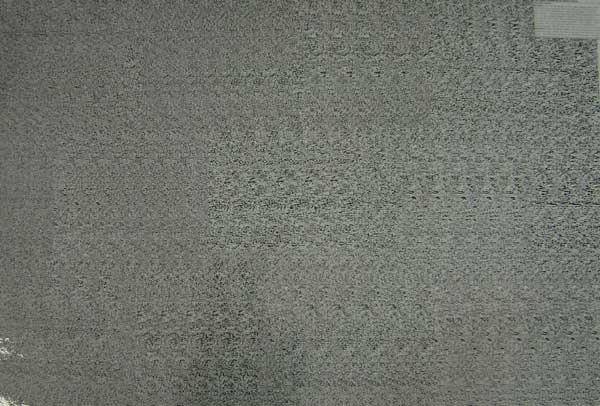 Icons: A visual-psyucho physical integration technology of a neruo-ideomotorgraphic
that generates the inner dynamics of motive force.
---
---
LABYRINTH - ILLUSIONS:
THE MENTAL JOURNEY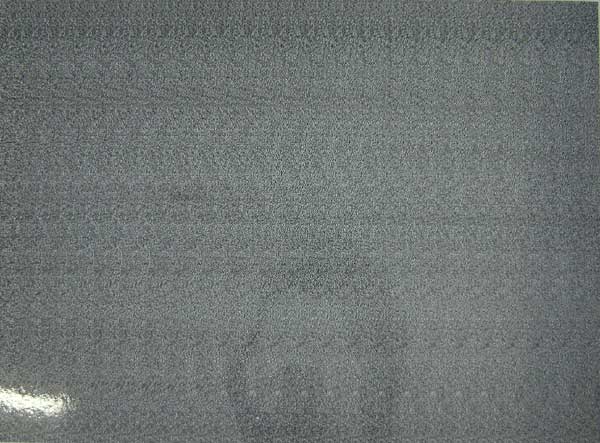 ---
---
MEDITATION:
AUDI VICI TACE
(HEAR, SEE, BE SILENT)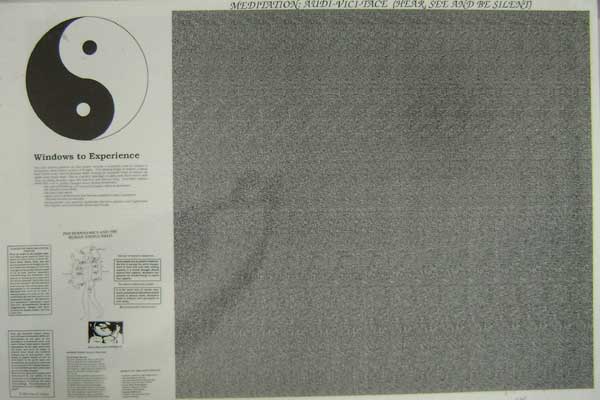 ---
---
PARADIGM:
WINDOWS TO A MIND-STUNNING EXPERIENCE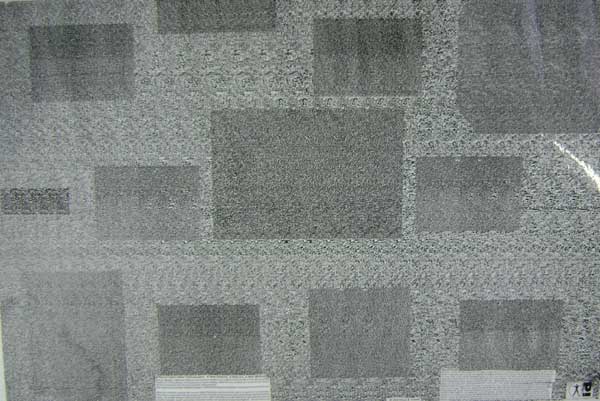 ---
---
PHOTOGRAPHIC MIND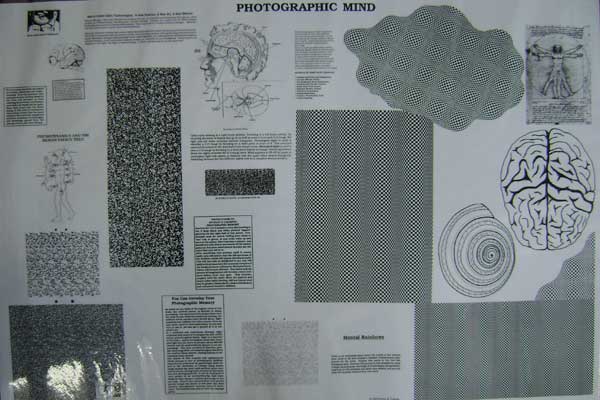 ---
---
EXPERIMENTAL RAINBOWS OF THE PHOTGRAPHIC MIND

You Can Develop Your Photographic Memory
---
---
VIRTUAL REALITY
Intelligensia Apercu Synesthesia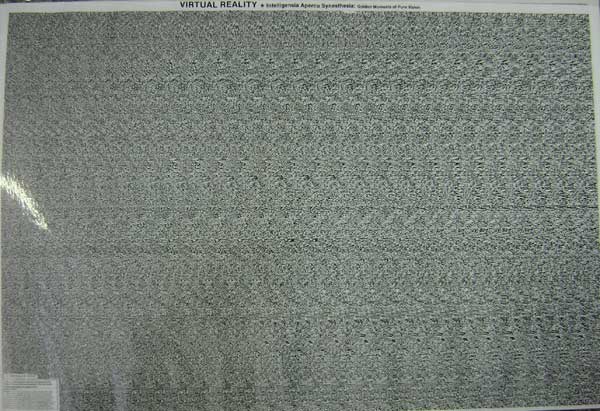 ---
---
More charts & wallet cards:

Go to the main Charts Page

We have a very large selection of all sorts of charts from Reflexology to Acupuncture
to Color Therapy to Spiritual Understanding & Food Combining & Nutrition.


We carry about 50 different wallet cards.
---
---