MOON CAR
MAGNETIC MASSAGER
---
Select a product:

Moon Car
Moon Car Belt
Ueqiuche Foot Massager

Go to the Main Magnetic Products Page
---
MOON CAR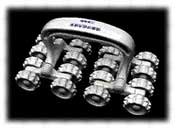 MAS261
It's just not the same without the magnets !

One can feel the pull of the magnets as one rolls across the back, and that feeling of relief
that the magnetic pull creates causes the tension to dissipate & for you to really feel good !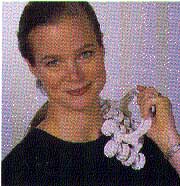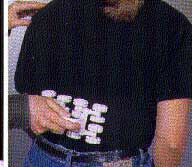 The Moon Car Massager has 16 wheels and 32 magnets.
Use for:

* sore shoulders
* upper & lower back pain
* a relaxing facial massager
* tired knees, legs and joints
* scalp and neck tension
* general stimulation & relaxation
* back of knees, bottom of feet
---
---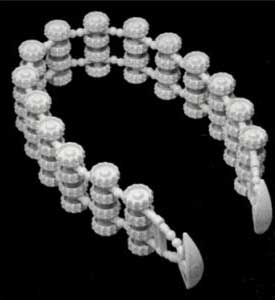 MAS262
The Moon Car Belt Magnetic Massager contains 60 wheels and 32 magnets.

It can be used in several different ways:

* To massage the scalp or neck, "choke up" on the unit, holding it about one foot in from the handle on each side.

* For the feet, lay the unit on the ground and roll one foot at a time over the massager, or hold it while sitting and roll it under the width of the foot.

* For the back, backside, chest, stomach and legs, grasp the handles at each end and using a "towel-drying motion," roll the entire belt over one part of the body at a time.

* It can be used while sitting or while standing.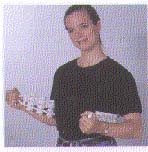 ---
---
MAGNETIC FOOT MASSAGER
MAS263 - 7" by 11.5"
One of the best foot massagers !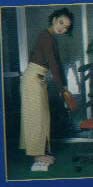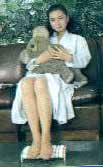 Both feet at once - sitting or standing ! (at your desk or in the living room)
The Ueqiuche is a new portable device that integrates magnetic treatment and massage.
The massage wheels of the massager include magnetic pins.
When the massage wheels are rotated, they will continuously produce a pulse magnetic field to benefit the health of the human body, without any electric power.

You can massage your feet even while standing, and holding on to something.
You can also massage two feet at one time easily while sitting.
The Ueqiuche will hold up to 350 lbs if you are standing on it.
A Note From Phil Wilson
Owner of Momentum98
We love the Ueqiuche here at the Momentum98 store.

Its spiky point are effective, yet mild enough to give a soothing, comfortable massage.
This sturdy unit works wonders and stay in place - it doesn't move around!
And you can massage both feet at once!

We highly recommend the Ueqiuche.
---
---