THE EFFECTS OF THE SAUNA ARE LONG LASTING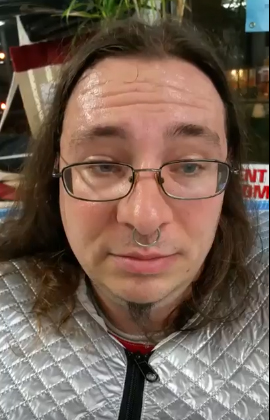 ---
Two Week Foot Pain Gone

in Fifteen Minutes

Using Relax Far Infrared Sauna

https://www.youtube.com/watch?v=YgsgKE-ub7Q
Greg was in the sauna for about 15 minutes. He had a sore spot in the ball of his foot for about 10 days to two weeks and now after using the sauna, when he's walking he doesn't notice it at all. "I feel really good." He had tried different creams and stuff but nothing helped it.
His hands had been all achy since that morning and that's all gone, too. "I would recommend this thing to anyone. I think it's a great product."
Far Infrared Sauna Helps in More Ways Than One !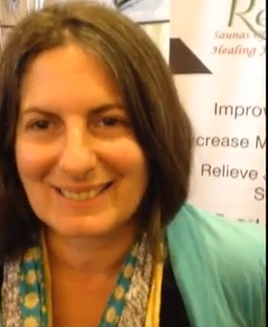 https://www.youtube.com/watch?v=vzHwj8C-_mE
Cici said that after two minutes in the sauna and she felt "in the womb" and fell so comfortable and relaxed, lighter and not so lethargic. She also said she liked the whole team of people and all of the products at the Momentum98 booth at the expo and the service they have been providing over the years. Her shoulder pain went away after using the sauna for about 10 minutes, even after the massage she had gotten didn't do anything. She also could turn her head further from side to side. "I feel alive and, most of all, I feel nurtured and comforted and like - born. I felt like - I am in the womb." She likes that she can have it in the home and that she can share it with other people. "It's like magic. You can just pop it up, fold it up. I like that."
She has post-traumatic stress disorder with injuries to her head and spine, vertigo and concussions. She doesn't read anymore because she doesn't have the attention span, now after 10 minutes in the sauna, she says she feels so activated and happy again. She was feeling out of place and not knowing where to put her head. Now she feels alive and present and happy to share, activated again, like the brain fog is eradicated. She would like to have one. Now she feels like herself, not having felt like herself for about eight months since her injuries. She has to stay away from the light so she's been living in the dark basement and has felt sad for her children. She put her whole head in the sauna and could feel it in her brain, since she is so much more in touch with the receptors in her brain having lived with this problem now for so long. It was so soothing and comforting. Her eyes just feel more open and awakened now. She travels a lot and loves that she can take it with her and share it with other people for immediate relief and energy. She also saw her friend transform after using the sauna and her friend is now is buying one.
---
Relax Far Infrared Sauna Emits 99% Pure FIR Light.....What Happens Next is the Benefits!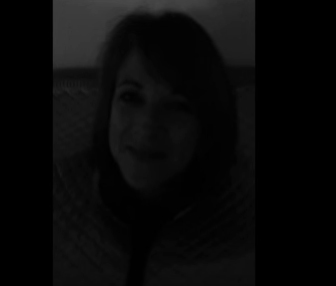 https://www.youtube.com/watch?v=4sFcMp_CK7Y
Amy required a lot of coaxing before she got into the sauna because she thought that it was going to be hot and uncomfortable. She found that it was warm and extremely comfortable. She felts that it was enveloping her almost like a big love hug. It is an enormous amount of positive energy surrounding her whole body and "I don't want to get out." She has had a pain in her shoulder blade since March. It was December, when she got in the sauna for about 3 minutes and the pain is gone, completely gone out of her shoulder blade, she had no aches in her body right then and she was extremely comfortable, not hot and was enjoying it immensely.
---
Relax Sauna Relieves Tendonitis (Better Than a Wood Sauna)

https://www.youtube.com/watch?v=v3EIEjL1DV4
Caroline was in the sauna for about 10 minutes. Then she bought one and says she is so excited she can hardly wait to share it with everyone she loves and cares about.

She says it was magical, much nicer than a regular sauna, and that her whole body felt wonderful.
She has had tendinitis for a while now and her ankle is painful to the touch. She massaged it while she was in the sauna and the pain level went from about six to about two.

"It's fabulous, given that it's been a chronic condition for a long time, and I was only in there for a few minutes."
She likes wooden saunas but feels the Relax sauna is significantly better. She can hardly wait to use it and likes that it's a meditative experience. She says it brings you fully into the present moment and, combined with all of its other benefits, being mindful in that way creates such a win-win situation.
She likes being able to have her head either in or out.

'It felt great both ways." She says she feels energized, much more vibrant and, in fact SENSATIONAL, since being in the sauna!

She feels much more balanced and is so excited to share it with the people she loves!
---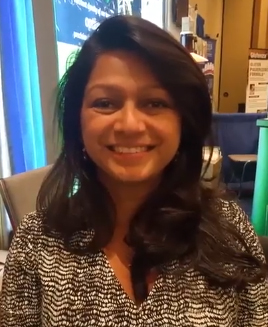 https://www.youtube.com/watch?v=f7hZV9Vdveo
Judisha just had a massage and wanted to relax further which is just what happened when she was in the Relax sauna.

For the last month she had been traveling, dropping her children off to school and to college, and her stress level was pretty high.

She feels that it has been now reduced about a hundred percent.

She says she feels completely relaxed and that she will sleep like a baby tonight.

On a scale of one to 10, she said her stress level was about seven and that now it's completely gone.
She said that she had a chronic pain in her back, a tightness, at about a level 3.

The pain in her feet was about a level 5 and now all her pain and the tightness in her back is completely gone.
"I would really recommend this to anybody.

I'm thinking about getting one myself."
She is a R.N. and realizes that, even after having been out of the sauna for a while, she still feels a level of heat releasing and she knows that calories are still burning and toxins are being released.
---
Relax Sauna treats Arthrisis in the hands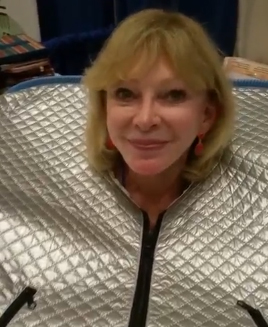 https://www.youtube.com/watch?v=JLUJ5cX9Qwc
Corky and Dr. Joe are at the International Association of Clinical Nutritionists and both liked being in the sauna.
She has had terrible arthritis in her finger joints for many years and could not make a fist.

Now, after being in the Relax far infrared sauna, she can make a fist and the pain is considerably diminished.

She had been sitting in a lecture with Dr. Joe and was continually rubbing her fingers because they hurt so much.

She estimates her pain level was about 9. Now, they are about 1. "I mean - it's amazing!

It feels so good!"
She said the sauna heated up almost immediately and she felt the healing begin after about 10 minutes and it just kept getting better.
She wants to get a sauna and use it everyday. She was also very cold, so the sauna was also a "warm-me-upper."
Over the years, she had been in wood burning saunas about 30 times but didn't notice that they ever made any difference except to relax her and warm her up. Now she feels especially relaxed in the Relax sauna.
Dr. Joe bought one after 15 minutes and they're going to use it in the plastic surgery office of their spa.
---
Our Cat Uses the Relax Sauna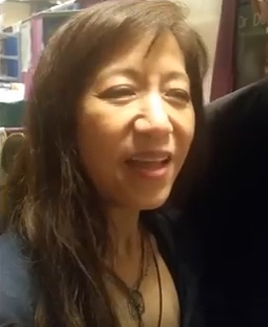 https://www.youtube.com/watch?v=7b-Iqa-uUNk
Bonnie and David bought their sauna a year ago at the Conscious Life Expo and say they are so grateful that they got the Relax sauna. They say it's wonderful and that they each use it just about every day.
Their cats also want to use the sauna every time. They come in and sit on their laps and when they feel they've had enough then they leave - they are very intuitive. They also purchased one of the 200 watt far infrared lamps and their 20-year old cat loves it. She uncurls and just relaxes in front of it. It has been very good for her.
Bonnie says she loves, loves the sauna - that it has been a lifesaver!
She says that when she has aches and pains, particularly knee and ankle pain, tendinitis, or feels cold, the pain not only goes away but she feels a deeper healing is occurring.
David says that when he feels fatigue that the sauna, with both switches turned on, really helps to eliminate it due to a detox effect. He feels that things really get moving similar to the way that exercise works. He usually does it about 20 minutes. Sometimes he just puts the one switch on and it feels like a warm bath, very soothing. Frequently, he does this for about five minutes right before bed because it's so relaxing.
Bonnie says that the proof is in the pudding when you see the benefits that you get from using it everyday. Says she feels rejuvenated, detoxed and healed and that the sauna belongs in every home.
They first tried it a year ago. Bonnie felt the difference with it immediately and told David, "You've got to try this thing! You've got to try it!" He did and fell in love with it - and it's portable, too!
---
Relax Sauna - Provided More Pain Relief then Pills or Heating Pads

https://www.youtube.com/watch?v=GNpIaEBXNgo
---
No back pain and feeling very relaxed in the Relax Sauna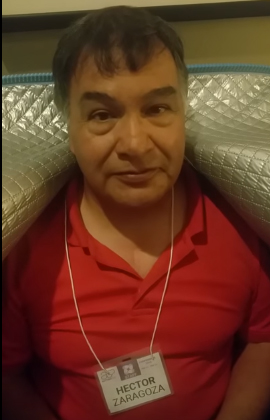 https://www.youtube.com/watch?v=34uoMN5hGt0
---
Neck pain is gone after sitting in the relax infrared sauna
https://www.youtube.com/watch?v=i8Q29wXTOHY
---
Expo Goer Finds Pain Gone and He's Relaxed with Relax Sauna Use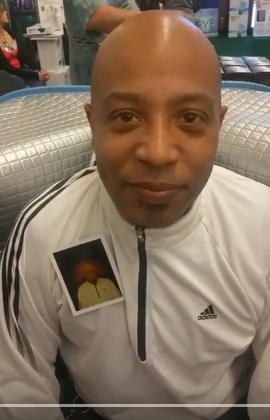 https://www.youtube.com/watch?v=qH7J6OiCMhM
---
Pain free after RELAX SAUNA session
https://www.youtube.com/watch?v=SXrclUgdHgQ
---
Delighted with her Pain Relief using the Relax Sauna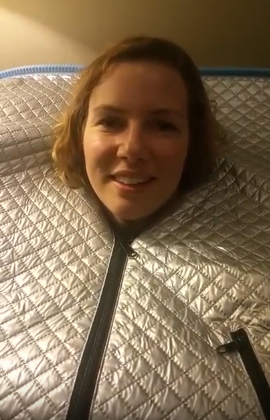 https://www.youtube.com/watch?v=8KgKKJYbILw
---
Pounding Hangover Headache Gone using Relax Sauna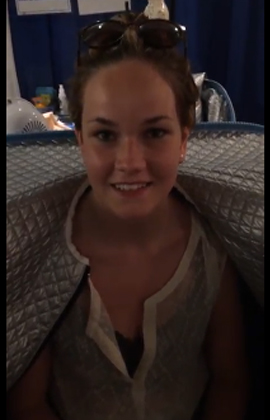 https://www.youtube.com/watch?v=VmhRUhVjbis
---
Infared sauna gets rid of headache and back pain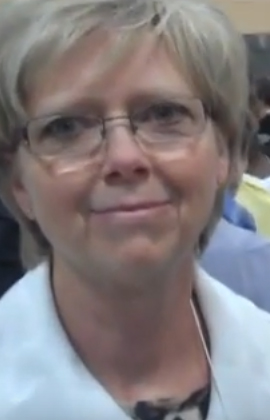 https://www.youtube.com/watch?v=YkWd5U2dWNY
---
Pain Relief - Quite Fast, Very Efficient - BONUS - Emotional Release!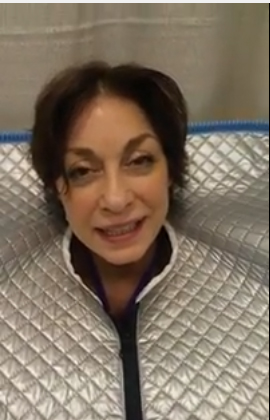 https://www.youtube.com/watch?v=Nc6o5_pv2Ug
---
HIP PAIN GONE IN 5 MINUTES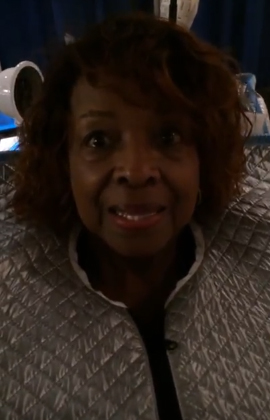 https://www.youtube.com/watch?v=oIUSrS3vtnQ
---
The Relax Sauna for pain relief and healing
https://www.youtube.com/watch?v=jbk1-iwDLX0
---
RELAX SAUNA TESTIMONIAL FIR WOOD SAUNA COMPARISON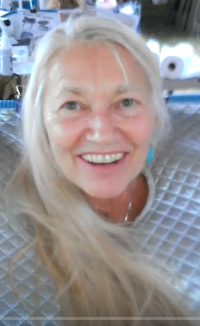 https://www.youtube.com/watch?v=EZJAKsB8iHc
---
Her Three Month Pain Gone in Three Minutes in the Relax Sauna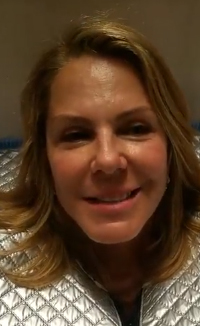 https://www.youtube.com/watch?v=wxofIfUpXjc
---
The Relax Sauna is great for soreness from a long day at work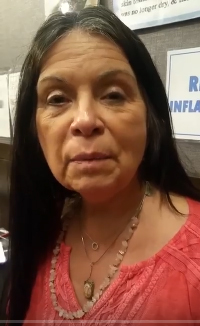 https://www.youtube.com/watch?v=HSBSUu6g73c
---
Neck pain gone after one session in the Relax Sauna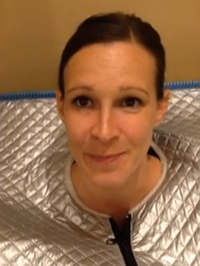 https://www.youtube.com/watch?v=qnLXgPIx6xM
---
Pain free for the first time in years - stomach pain / cramps / mental clarity - The Relax Sauna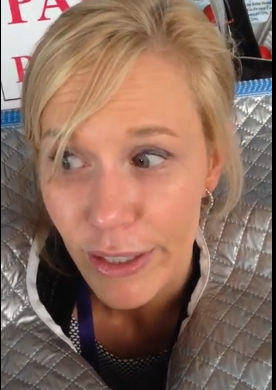 https://www.youtube.com/watch?v=pM5T9XpWUjI