SHERI'S -- 100% RAW
RED FRUIT & VEGGIE DELIGHT
Product discontinued
Click here for the new version
---

A delicious raspberry-flavored powder mix gives you
the equivalent of 6 servings of fruits and vegetables in a whole food formulation.



.


This 100% raw food powder includes wild blueberry, apples with cinnamon, raspberry, strawberry, oat bran, red bell pepper, carrot, wild bilberry, tart cherry, raspberry seed, blackberry, cranberry, concord grape, orange, pomegranate, watermelon, black currant, beet, broccoli, cucumber, okra, and wild yam.


That's it! This product does not contain fillers, synthetic vitamins, inorganic minerals, or any cooked or processed ingredients.

SHE01 - 450 grams

100% RAW WHOLE FOOD FRUIT and VEGETABLE Powder



SHERI'S RED FRUIT & VEGGIE DELIGHT
Research shows that eating 5 or more fruits and vegetables a day plays an
important role in preventing these diseases and conditions of ill heath.
Whole food fruits and vegetables contain essential nutrients, especially antioxidants;
that improve our resistance to disease, protect our cells from damaging effects of free radicals,
and boost our immune system. Good nutrition is vital to optimal health and especially
important for children and adolescents for healthy growth and development.
According to the USDA Food Guide Pyramid, Americans are recommended
to consume 3 to 5 servings of fruits and 2 to 4 servings of vegetables daily.
The Harvard School of Public Health stated that the average American
consumes only 3 servings of fruits and vegetables a day.
What is even more alarming is that the USDA reported that over half
of all elementary students eat no fruit on any given day
and 3 out of 10 students eat less than one serving of vegetables a day.
Fruit and Veggie Delight - a 100% raw whole food fruit and vegetable powder
formulated to be of the highest nutrient value possible.
All the ingredients were picked at their peak ripeness and then put through a specialized low-temperature, freeze-drying process that same day.
This unique process of transforming the foods into a powder form retains all of its enzymes, vitamins, and minerals. Other forms of processing destroy these vital nutrients.
The ORAC unit of this product is strictly from the original fruits and vegetables.
Synthetic vitamins, extracts and herbs were not added to "boost" the number.
According to the USDA, the average person consumes about 1200 ORAC units per day.
The USDA has also concluded that we need 3000 to 5000 ORAC units per day
to have a significant impact for antioxidant protection.

Just one scoop of Fruit and Veggie Complete provides 3000 ORAC
units and 6 servings of fruits and vegetables.

This product's ORAC value was tested by an independent company.
SUGGESTED USES:

Mix with water, your favorite fruit juice, or blend with ice to make a nutritious slushy!

Use as a 100% raw fruit and vegetable source, improve the taste of other powders,
as a healthy snack, or as a great antioxidant source.
On rare occasions, you can eat it with a spoon. But it is very intense and energy packed.



Raw foods have been used for metabolic disorders, to fight cancer or to combat degenerative diseases.
There are many clinics in the United States and Mexico that recommend raw foods
A note from Phil Wilson
President of Momentum98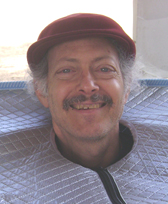 If you find a better Red Drink than this, please let me know,.
If you do, then it must be fantastic,
since I have not
experienced a Red Drink that quite feels as good as this one !
When my dear friend Sheri discovered this product, she was so excited to find
something nutritious that tasted so great and made her feel so good.
This was the answer to one of her dreams.

I was also very impressed, not only with the taste and sustained energy ,
but with the purity of the ingredients. (It has no junk!)

When I gave some of Sheri's Red Fruit and Veggie Delight to my friend Bud,
he was totally overwhelmed by how good he felt, even the next day.
It's simply delicious in water.
I supposed you could put it in juice as well.

Sheri's Red Fruit and Veggie Delight is
Totally RAW, Very Pure,
and contains some Unique Greens.

(beet, broccoli, cucumber, okra, and wild yam.)
ok, Beets are red-violet, and wild yams are orange.... But they are vegetables !


We are convinced it is one of the best red drinks you can take.

It is a very special drink.

---
---