Relax Sauna Links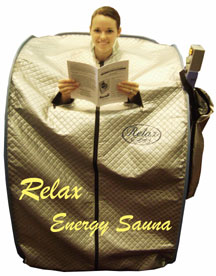 Thank you for subscribing to the Relax Sauna Newsletter! Download a FREE copy of our 24-page booklet on The Relax Far Infrared Sauna and Sweat Therapy.

Of course, we always welcome you to call us at 614 262 7087 or 800 533 4372, visit us in Columbus, or email us at our Momentum Health Store if you have any questions. You can also place an order for your Relax Far Infrared Sauna right on this page!

If you love your Relax Sauna and would like to share this joy with others, we invite you to send us your testimonial to be published on our website. And if you want to put the power of the Relax Sauna to work improving the health of your family and friends, reseller opportunities are available. Give us a call, send us an email, or stop in to our store today!