Reviews of the Relax Far Infrared Sauna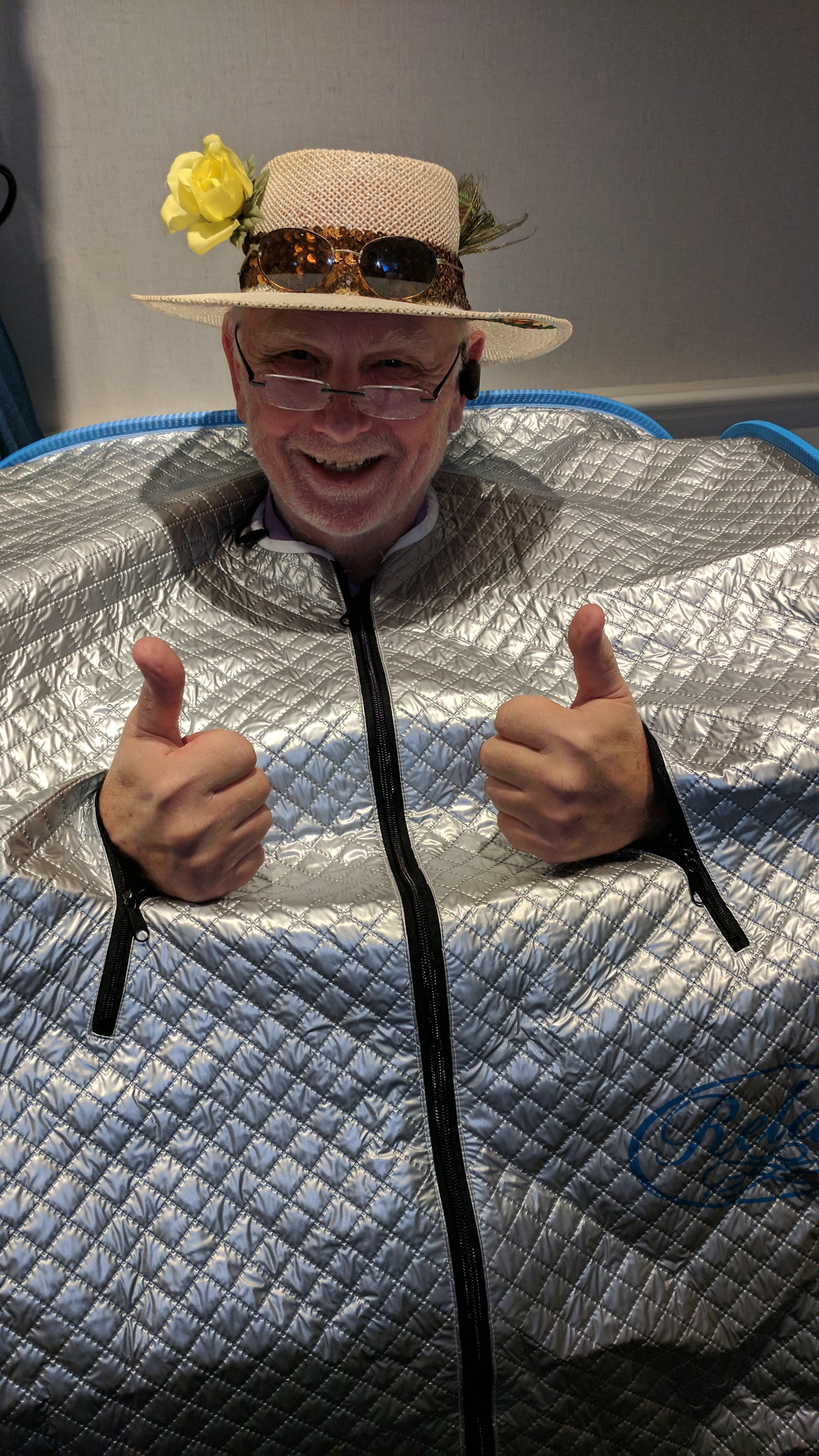 Here is what people are saying on Amazon, where the Relax Sauna currently has 85% 5 star reviews!(and all the other reviews as of Jan. 2018 are 4 stars)

---
Sweat in half the time as the cheap saunas. Low emf. Effective wave length (4-14 microns). True FIR.
I chose this sauna because of the quality versus the cheaper $200 saunas. The cheaper saunas had lots of reviews showing they didn't get hot enough and couldn't penetrate as deeply as this sauna. Also, most of them didn't have an emf of <3. Although the other saunas were cheaper, I saw them as a waste of money since I wouldn't get the health benefits I am needing.

I was looking for a sauna that penetrated with a wavelength of 4-14 microns and had a low emf. I also didn't want to have wait a long time for the sauna to heat up or spend a long time in it for it to be effective. I travel often for work, so I was also looking for a sauna I could pack in a suitcase easily. The Relax sauna is the only portable sauna that met all of my requirements, especially my health needs. https://www.momentum98.com/fir_medical_facts.pdf

This sauna is effective in half the time as the cheap ones, meets the wavelength standards I was looking for and is low emf. I also liked that it has a patented computer-programmed ceramic semi-conductor chips that filters out all NON-healing energies. https://www.momentum98.com/relaxsauna.html

There is no point in buying a cheaper sauna if my time in it will not only be wasted since I won't get the full health benefits, but also could expose me to high emf levels, which can damage cells. Both issues would defeat my purpose in using a sauna.



Doesn't look fancy but works great. Very happy with purchase.
This is my 2nd sauna. My first was a Health Mate sauna, with a $5400MSRP, made of Canadian redwood cedar and said to not emit any EMF. That said, although it looked pretty, it took up a ton of space in my house, was difficult to install (needed a 20V outlet), and took 45mins to fully heat up. Worst part is that I would get out of it feeling drained of energy like a wet noodle. I did a ton of research in order to find the Relax Sauna. I even joined a FB group titled Sauna Therapy Detox and read the member reviews on diff saunas they'd tried. Ultimately, I chose the Relax Sauna because it was one of the only health focused saunas that used a completely different type of heating element from the typical "slow to heat up" carbon-ceramic model from the last sauna I had. Plus, although I only found a few people that have had one of these , everyone that had one had great things to say. So I took the plunge.

This thing turns on blasting full heat instantly and heats up the space to full heat in under 2 minutes. No, it doesn't have all the bells and whistles of my last sauna (it had a stereo inside and led light therapy), but I feel energized when I get out of it, and later in the day I feel good too - which was the reason I bought this thing. In short, it doesn't look fancy but it works well. I've had it for about 4 months now and will use it off and on. Ultimately I'm very happy with my purchase.

Really works well
Really works well. Fast heating; very good


Relax Sauna Awesome!!!!
I absolutely love the Relax sauna. I use it for detox protocol twice a week and restful sleep daily. There is no comparison. This is truly a Far infared sauna that is medical grade and blows away all other saunas I've tried. I am most grateful to have this in my home. Health benefits are pricelesss and it just works like it's suppose to. Thank you


First of all i work at the Port of LA and the environment is pretty nasty down there and
I bought my Relax Sauna at the conscious life expo..First of all i work at the Port of LA and the environment is pretty nasty down there and.I am very concerned about keeping my body clean and healthy, I have used infra red saunas at spas so I decided to buy this one and I love it! Its easy for me to move from room to room.I love how fast it warms and how hot it gets...WOW...its helping me be more energetic. I'm not so tired and I sleep better....Rosemary T


You Get What You Pay For In A Sauna!
I purchased this sauna after being able to test it out first at a convention. It heats up QUICK and boy do I sweat instantly!

I have never sweat as much or felt such an even distribution of heat in any other sauna. The infrared component is on the floor and there is no danger of falling and burning your back or sides on the wall (I've read many reviews about that happening in cheaper brands! so sad!)

If this source of infrared was pointed at you it would definitely burn you, which makes me think the other brands are not as powerful. In other saunas, like wooden ones, I have to sit 30+ minutes to work up a decent sweat, leaving me feeling sick and weak and my heart rate gets a little too rapid. This one squeezes every drop of sweat out of me before I have the chance to get to that point! I can only do about 15-20 minutes because it is so effective and powerful. Intensity can be adjusted with the flick of a switch. I feel rejuvenated and my skin feels wonderful after.

I highly recommend this sauna! Others are insanely cheaper, but you get what you pay for!

Most other reviews I've read for the cheaper ones include many that claim it will work a few times and break, and no way to contact the company! Sounds like a scam. This company has integrity and will always get back to you in a timely manner. The electronics are superior and so far it has been working perfectly. Apparently it has superior FIR as well. I cannot verify, but I know that it works for me!


Love this sauna
I absolutely love this sauna! I have a chronic illness and part of my protocol is to do the sauna several times a week. I love the convenience of having this in my home. It's very easy to put together and operate.



Just what I needed!
Love this sauna! Light weight...folds small to throw in the RV for travel. Small footprint, when set up. Gives a great sweat and is penetrating, Perfect for arthritis sufferers or before or after workouts!



I thought the chair wouldn't be comfortable but it is and doesn't hurt my neck issues
I have autoimmune and cancer issues. I bought this based on reviews especially a man who wrote lengthy review about it.
I'm very familiar with infrared and have used the wood style box on my home. I don't have the room anymore being in a condo.
No doubt the product was well thought out, material is durable and strong and it even includes two feet boxes to put your feet own. I thought the chair wouldn't be comfortable but it is and doesn't hurt my neck issues. It's not a cheap chair.
The only complaint I have is I'm not sweating as much as I do in the box style. My body is so infected and I want to really sweat out toxins. I do sweat but not as excessively. That doesn't mean however it's not working. I don't know if any other women have used it but for for some reason my right breast starts to burn in a particular spot. I'm sure it's probably how my body is responding.
For me once in it I do have a problem zipping it. So my young son helps me.
This company made a quality product. It's obvious they care about what they're producing for product. Visit their website. They carry other products.



Nothing like a great detox, with a very well made product...
Absolutely love it, money well spent. the thing is very well build, looks like I'm gonna benefit from it for many years to come.



Best Portable Sauna
I had one of those and I decided to sell it last year. I really regret it and want it back :(
It's expensive, but you get what you pay for!


5.0 out of 5 starsEasy to setup
Easy to setup; helps with my joint pain and circulation ; sleep sound and face has a glow - money well spent!



Highly recommend.
This is definitely effective! Heats up almost instantly and will make you sweat! Highly recommend.


---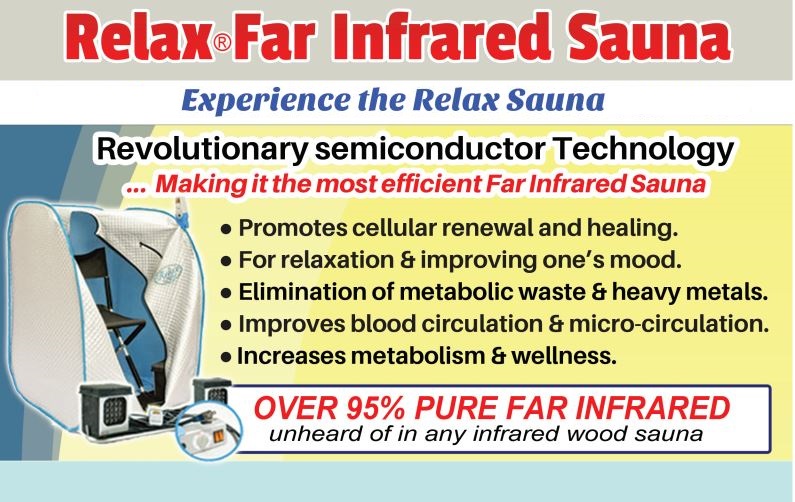 Here is our most recent video testimony

We have hundreds of video testimonials here

How To Purchase Items
Click the Add To Cart button beneath the product description to purchase the item. A shopping cart will appear on the right side of the screen. You can continue to add items from different pages on our site, then when you are ready to check out simply click on the cart icon, and click Checkout.


Contact Momentum98.com to purchase any item that does not have an Add To Cart button. You can purchase the item by email at

moment98@gmail.com

or by telephone at

614-262-7087

.


Read our terms and conditions of sale.